OUR BEDDING
Luxurious
bamboo

bedding, locally

harvested

and

woven

in Southern

China.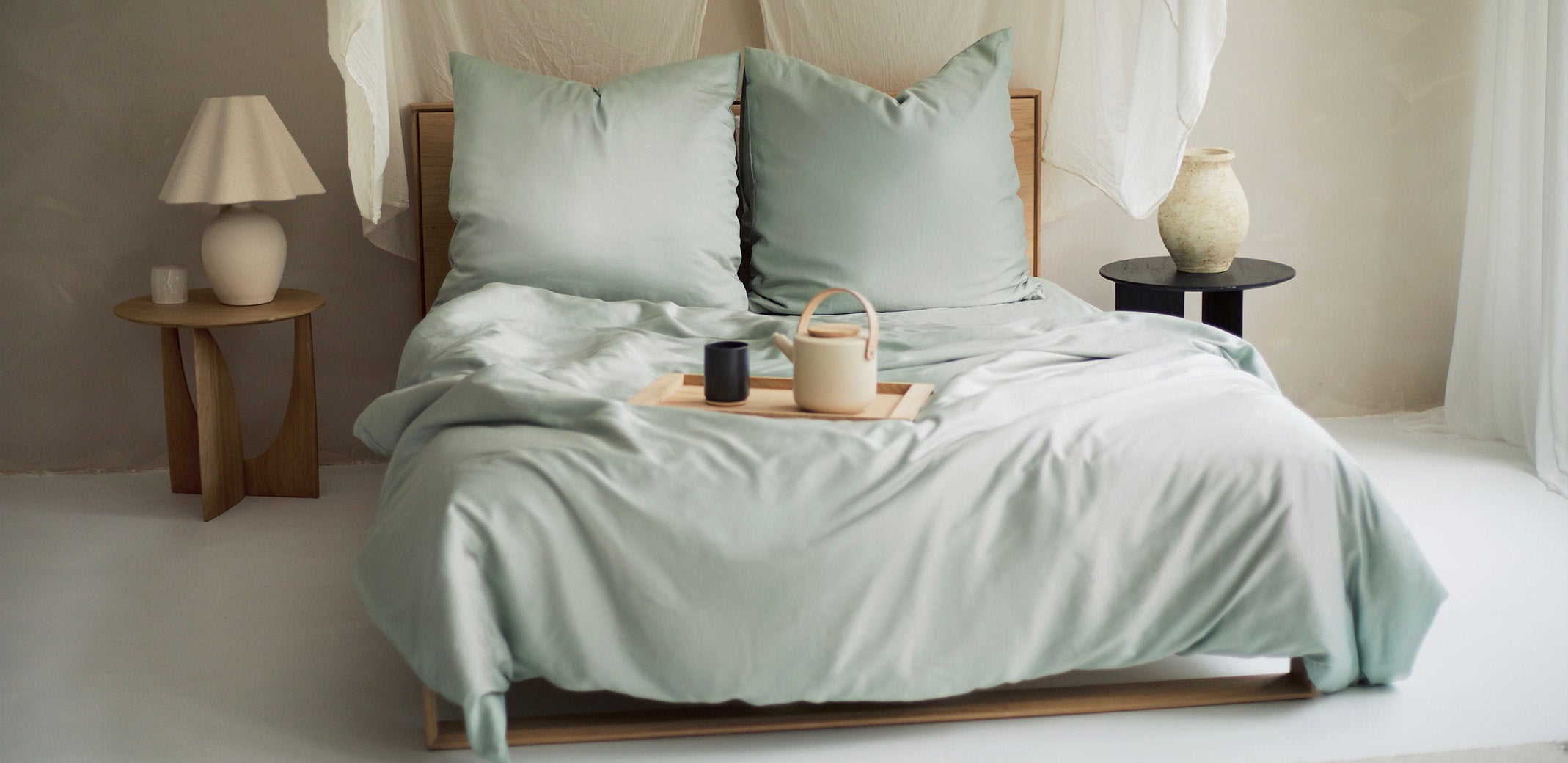 Behind
our

Designs

The textile industry is one of the most polluting industries on the planet. We wanted to address this issue while changing the way people perceive luxury bedding. We looked past high thread count cotton and linens to new innovations in the industry that are better for you and better for our planet.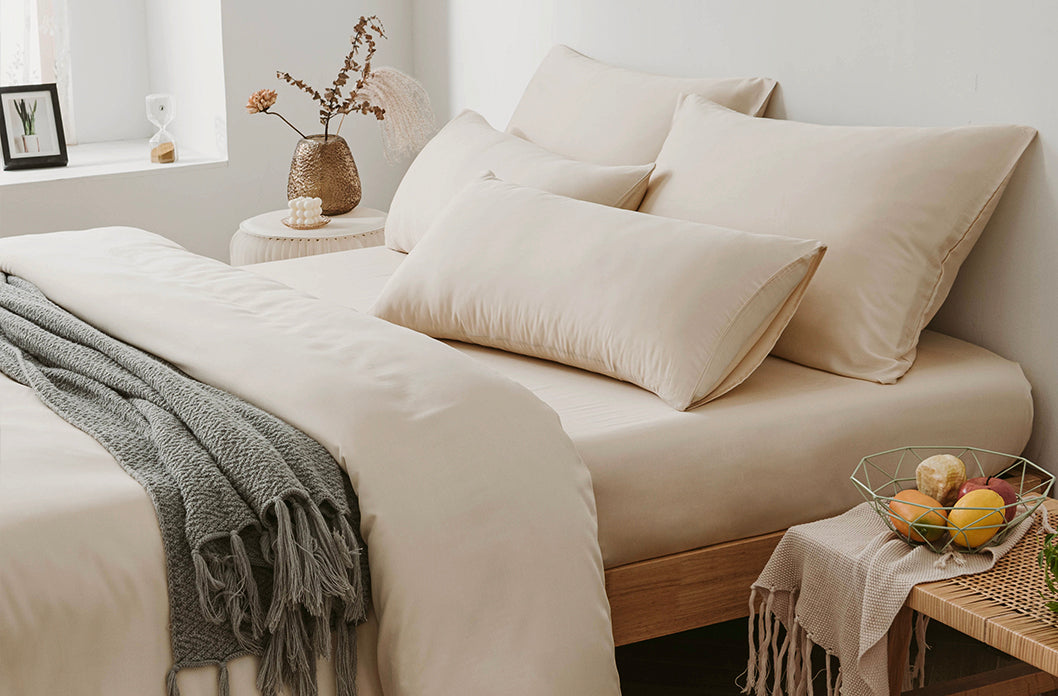 01 04
Silky,
Soft

, Breathable

Apart from being naturally anti-bacterial and moisture wicking, our 100% bamboo rayon blend is dangerously soft. It has that dreamy silky feeling while being also extremely breathable. Perfect for sleepers that are hot or cold, the material regulates your body temperature so you can have an amazing sleep, every night.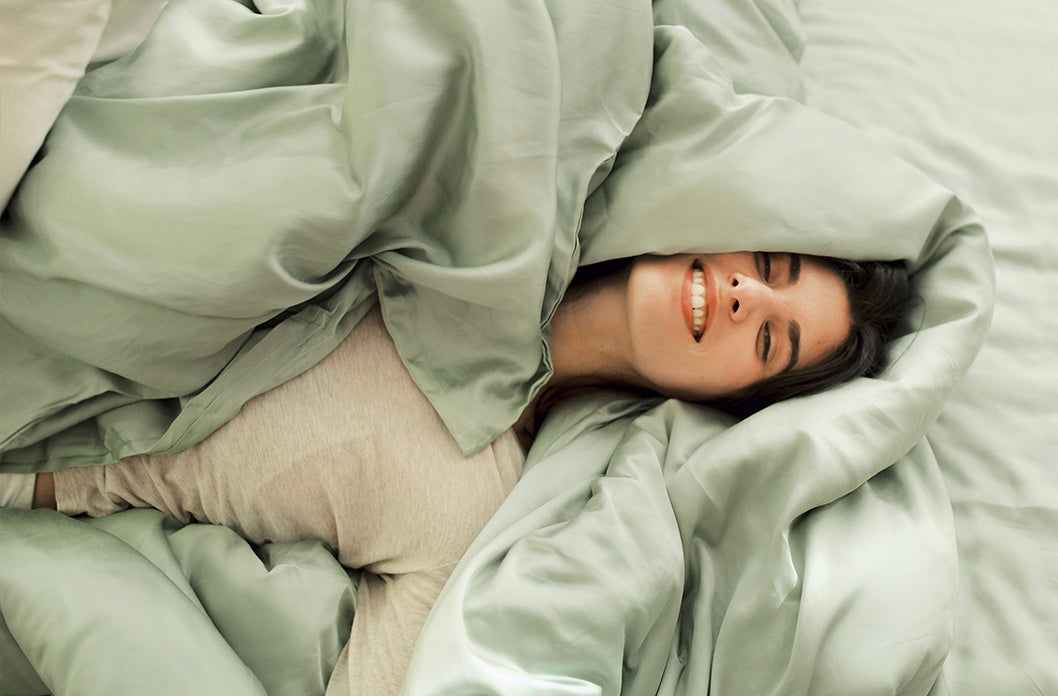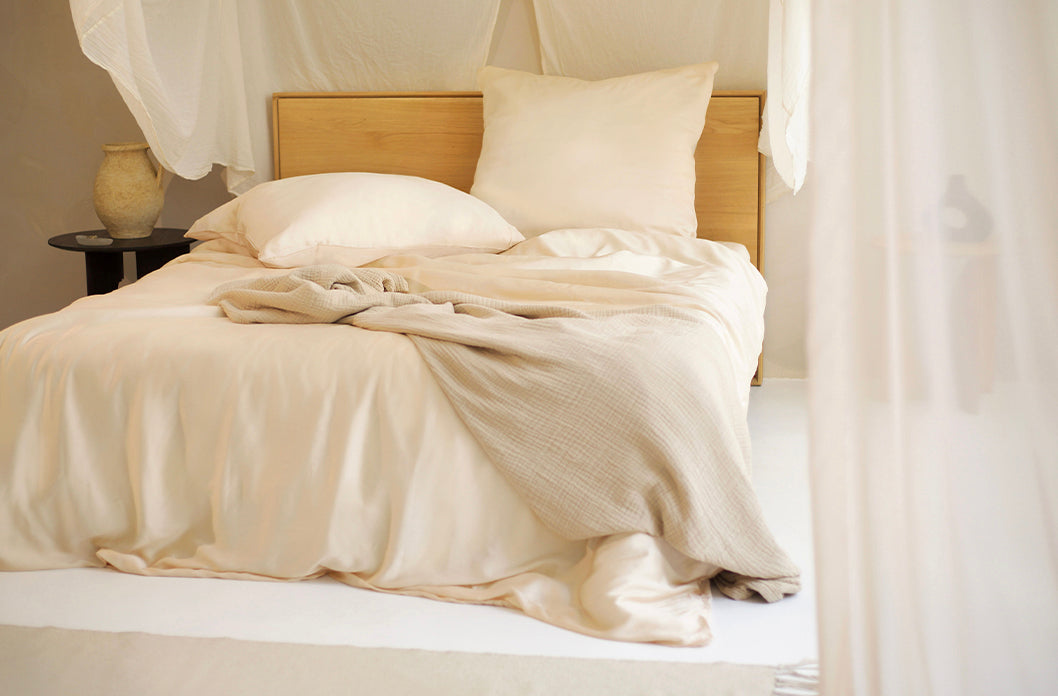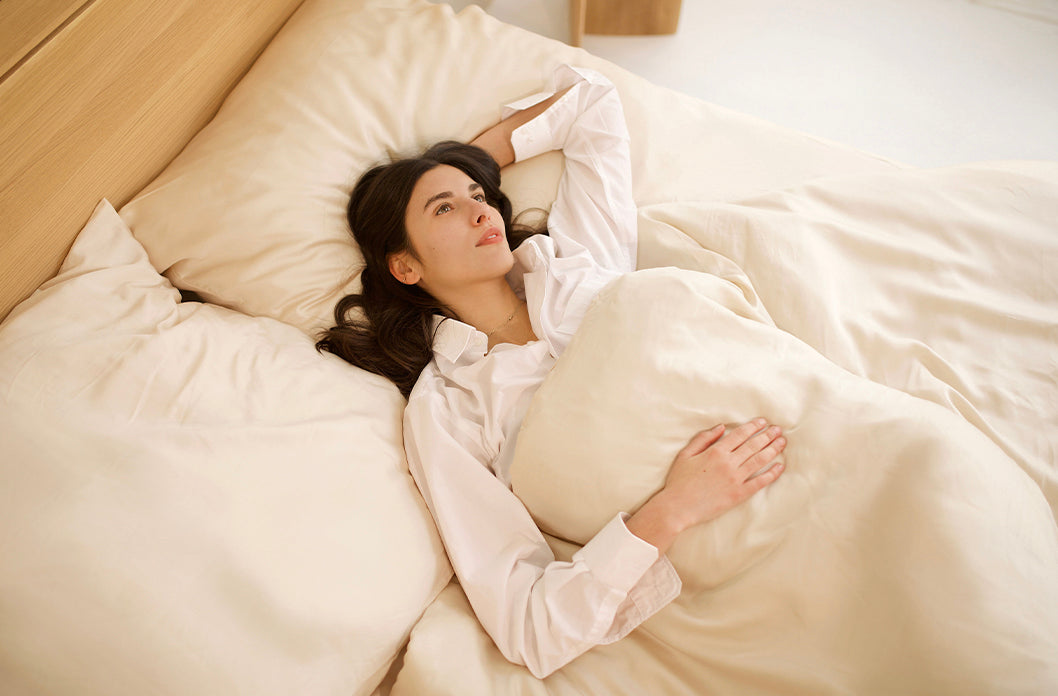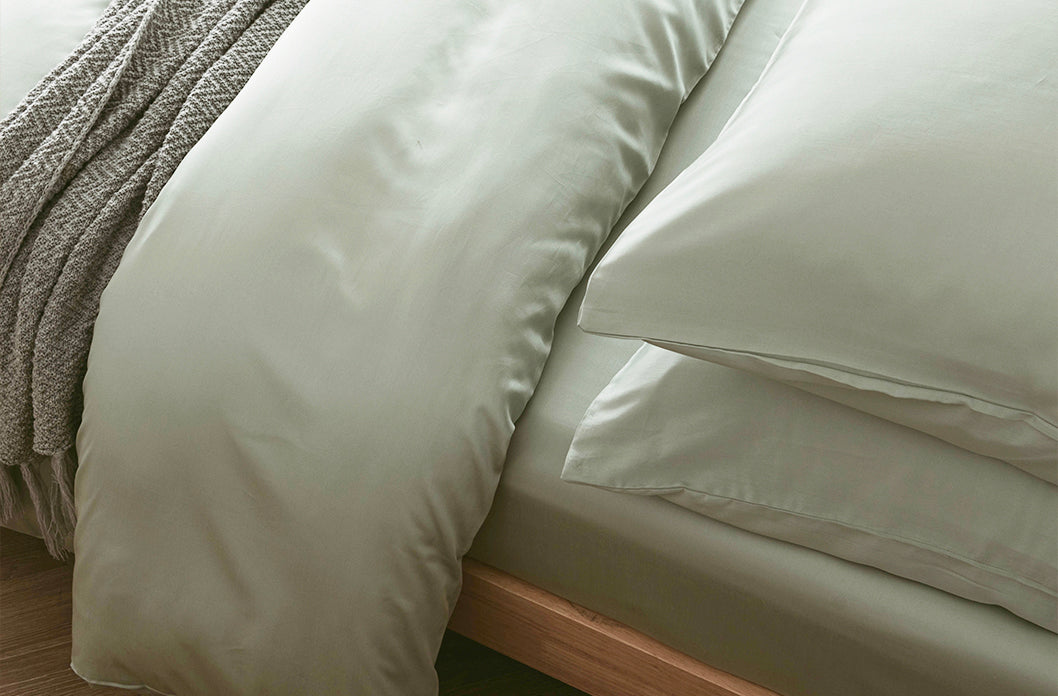 Why
Bamboo?
We chose the bamboo materials for its regenerative qualities as it requires 4X less water to grow than cotton and no harmful pesticides. This makes commercialization of the material more sustainable and less harmful to the surrounding environment.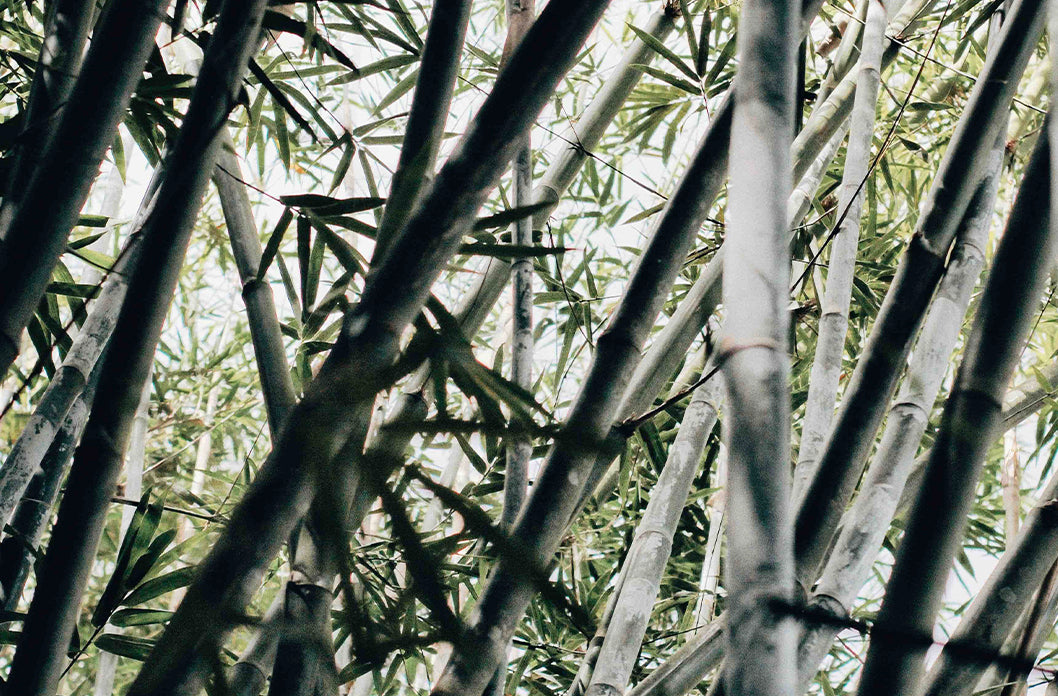 01 04
Our Production
Process
Our bamboo fabric is sourced from local makers who sustainably harvest the bamboo forests in southern China. The raw materials are broken down with a non-toxic compound that treated to give that silky soft texture. The resulting OEKO-TEX® certified fabric is then cut and sewn by local makers and packed to ship in a 100% bamboo pouch.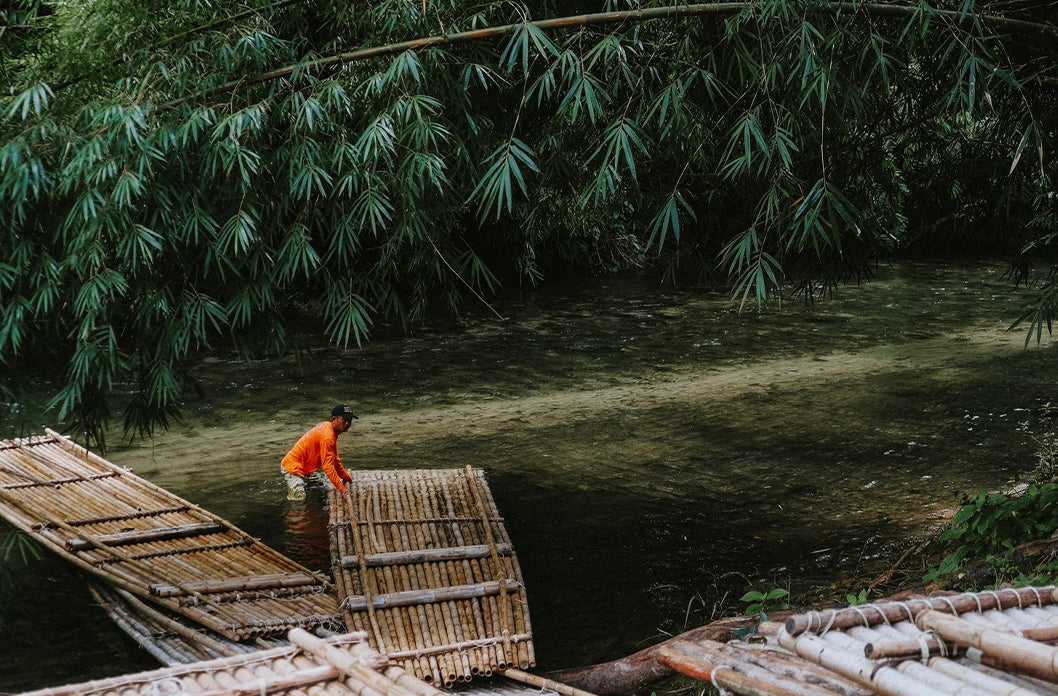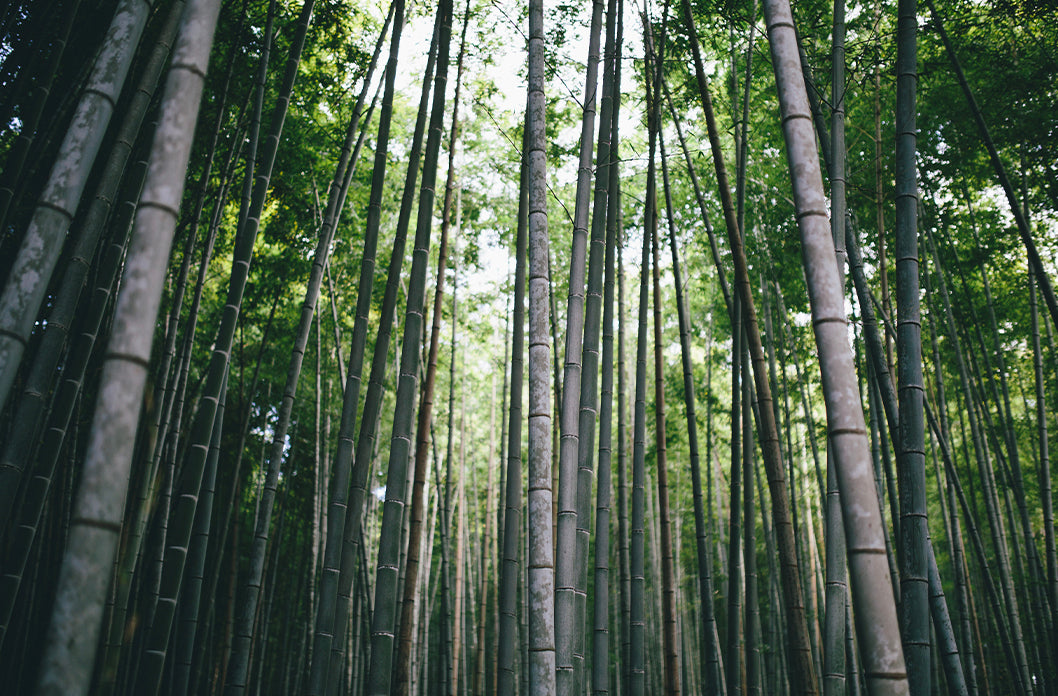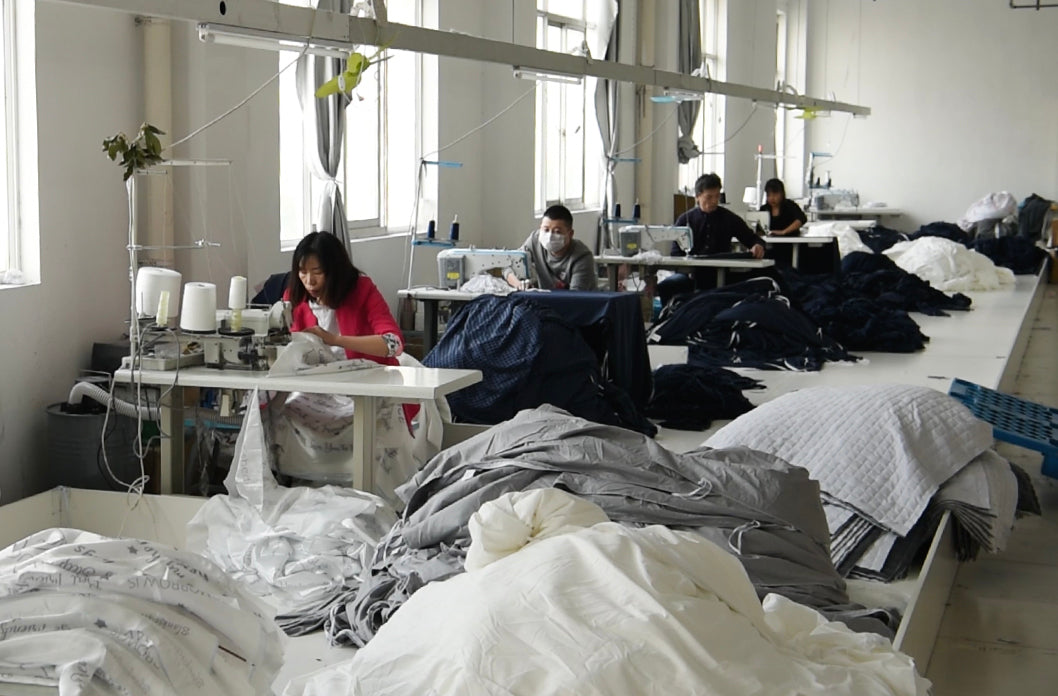 Locally
Grown

&

Sewn

in Southern China

With over 6000 years of history, bamboo is engrained into all corners of Chinese culture. From food, clothing, furniture and everything in between, innovative production techniques have been perfected over the milleniums.