OUR PLACEMATS
Unique

cork placemats, sustainably

harvested

in

Alentejo.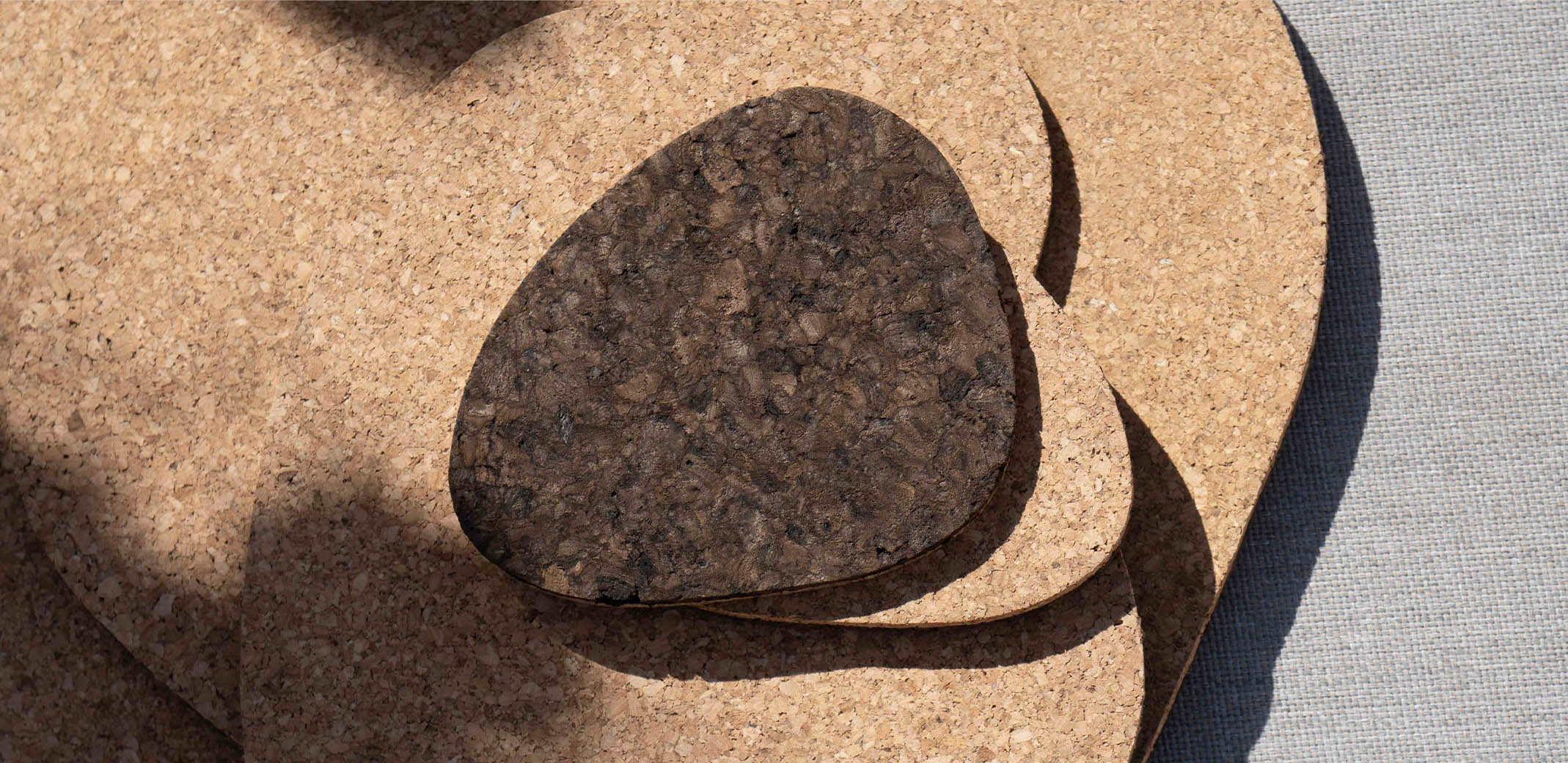 Behind
our

Designs

With our placemat collection, we chose a durable and sustainable material that adds another visual dimension to our existing modern and minimal tableware collection. A contemporary twist to an otherwise traditional material, our asymmetrical shapes captures the attention and is a sure conversation starter.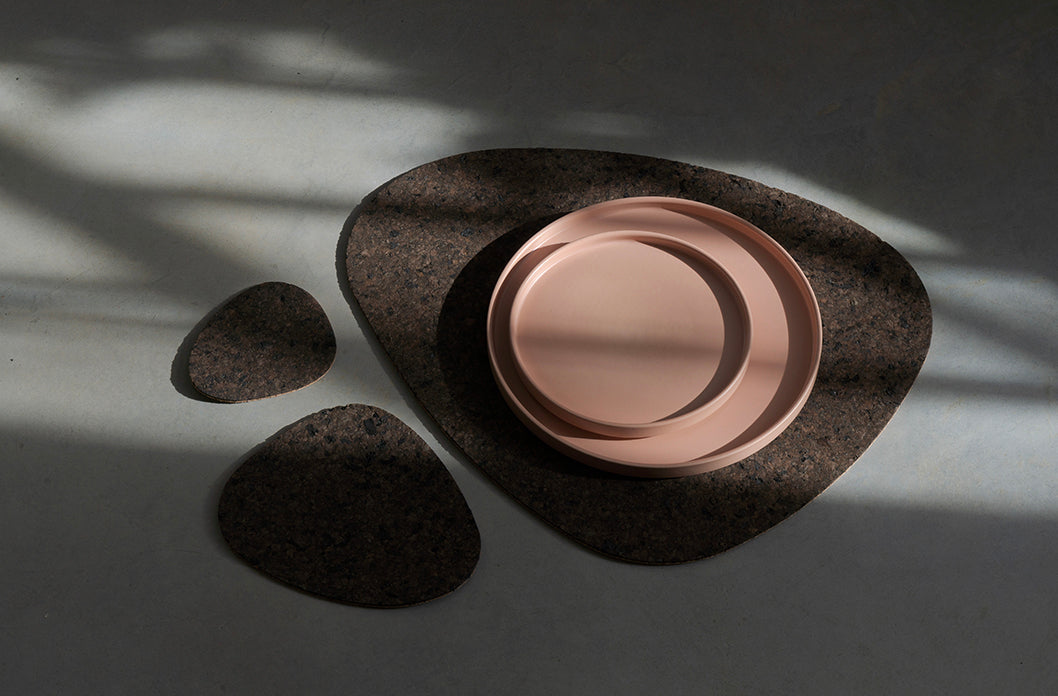 01 04
Durable &
Easy

to

Clean

The cork material has natural heat insulating and anti-bacterial properties. Easy to clean and waterproof, it's the perfect low maintenance way to protect your table from hot drinks and messy eaters. We paired a natural cork layer with the smoked cork layer for improved flexibility and durability.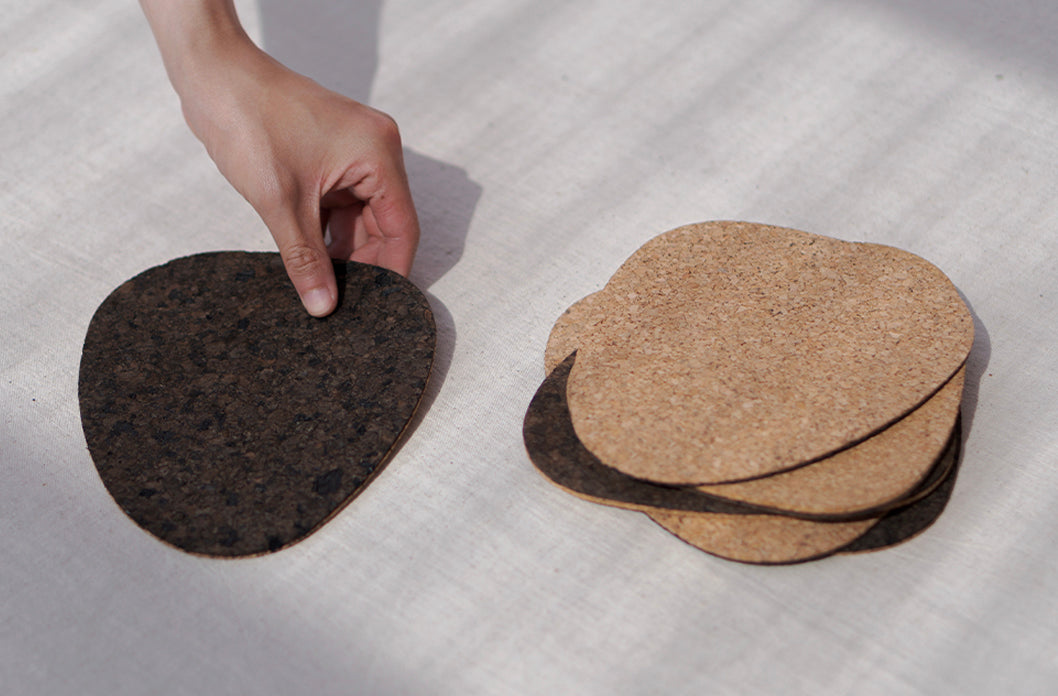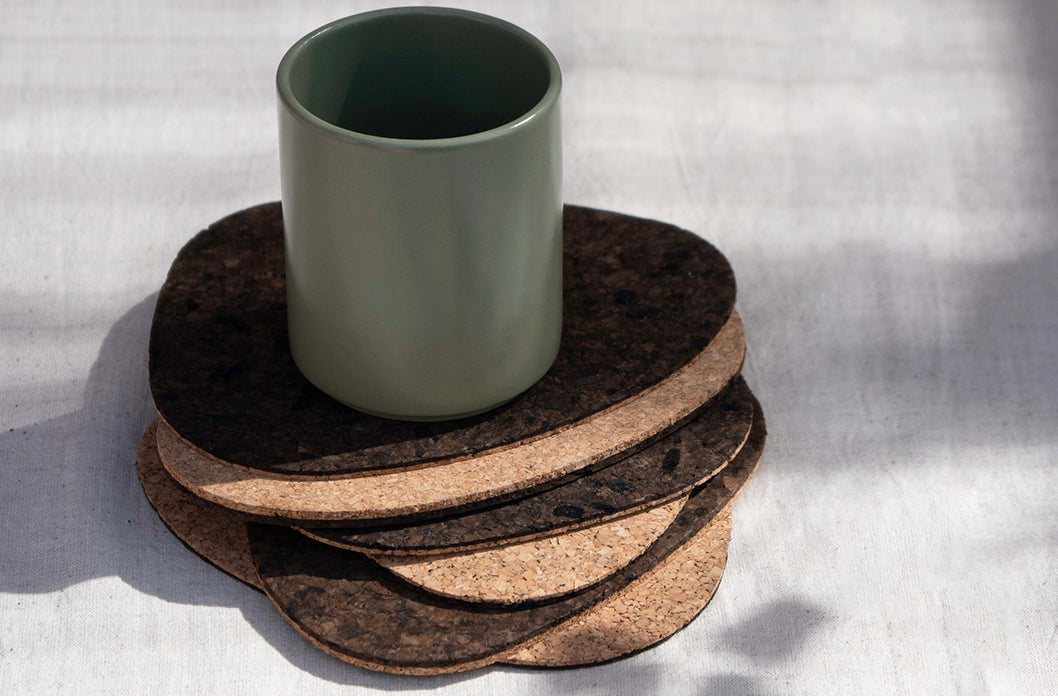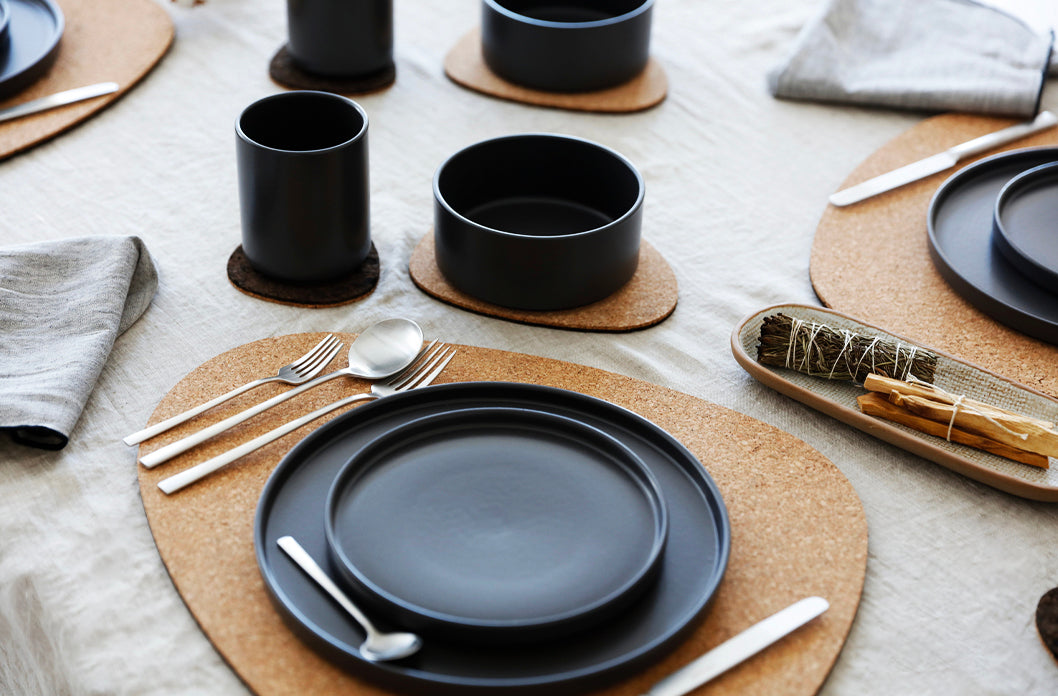 How Our
Cork

is

Made

Growing and harvesting cork takes decades of preparation. Each cork tree lives for over 300 years, but can only be first harvested after 25 years and re-harvested once every 9 years. The first materials from each harvest is shipped out to create wine stoppers, with the trimmings during the process made into other cork goods.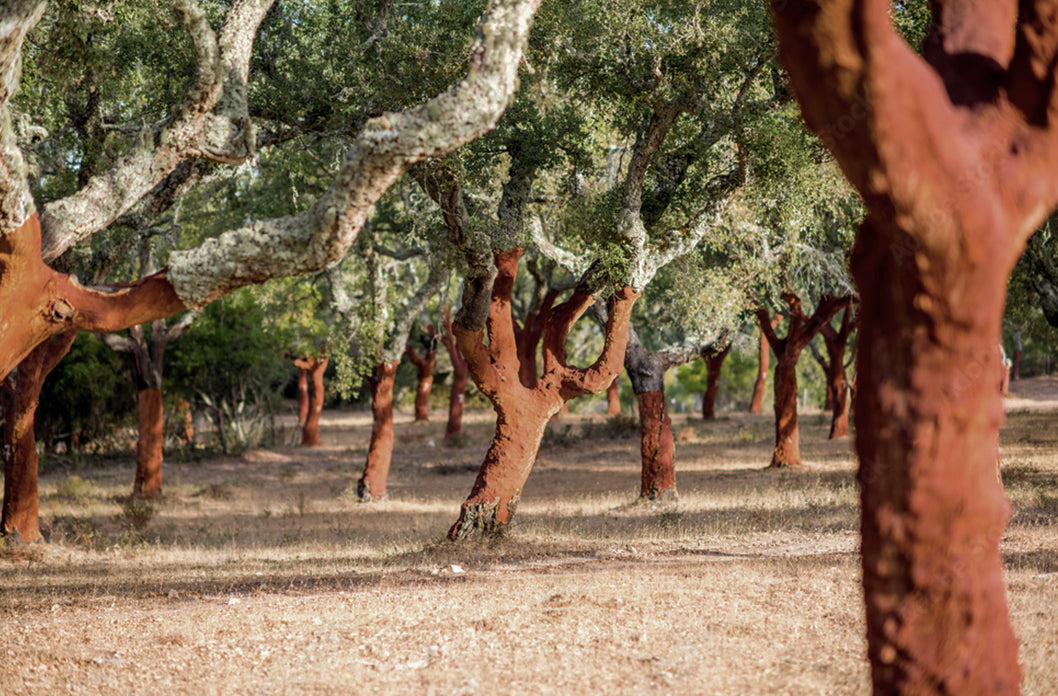 01 04
Our Production
Process
Our production process starts from receiving the recycled cork trimmings that have been shaped into pliable sheets. The dark layer of cork is naturally smoked so that it retains a beautiful brown colour and is then glued to the light layer with non-toxic glue. Each sheet is cut into our custom mould, then finished and checked by hand by our makers for imperfections.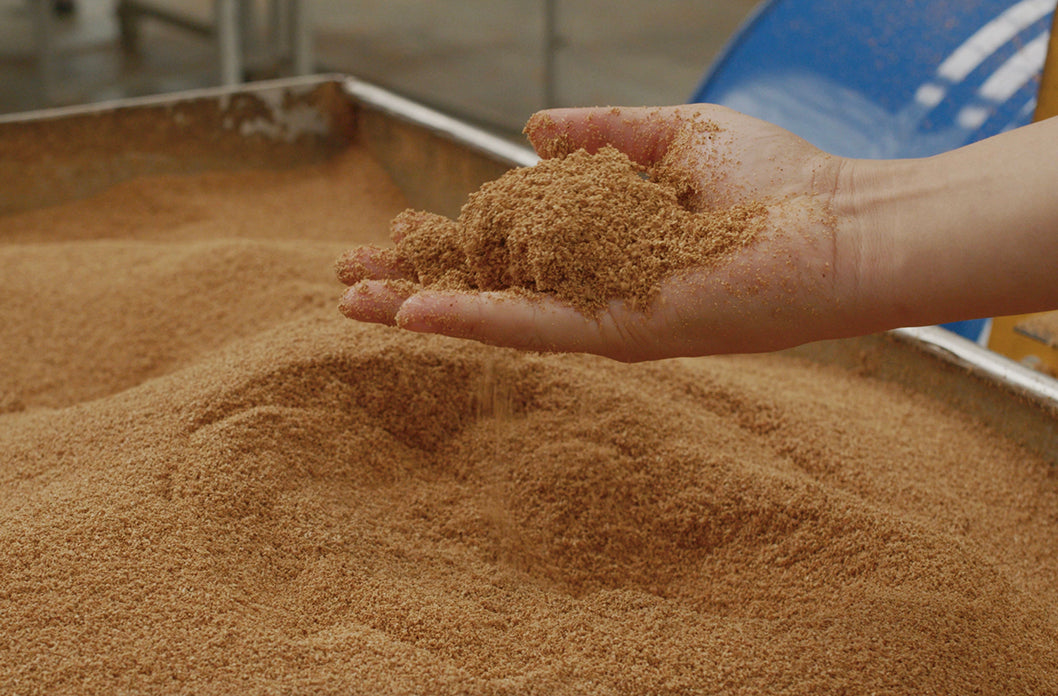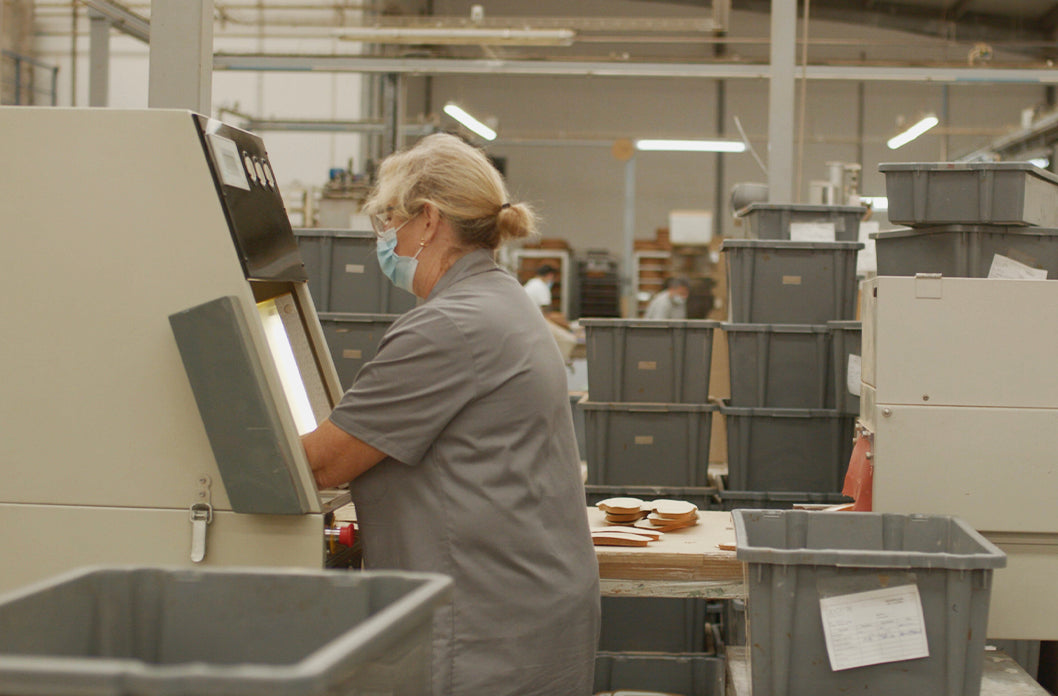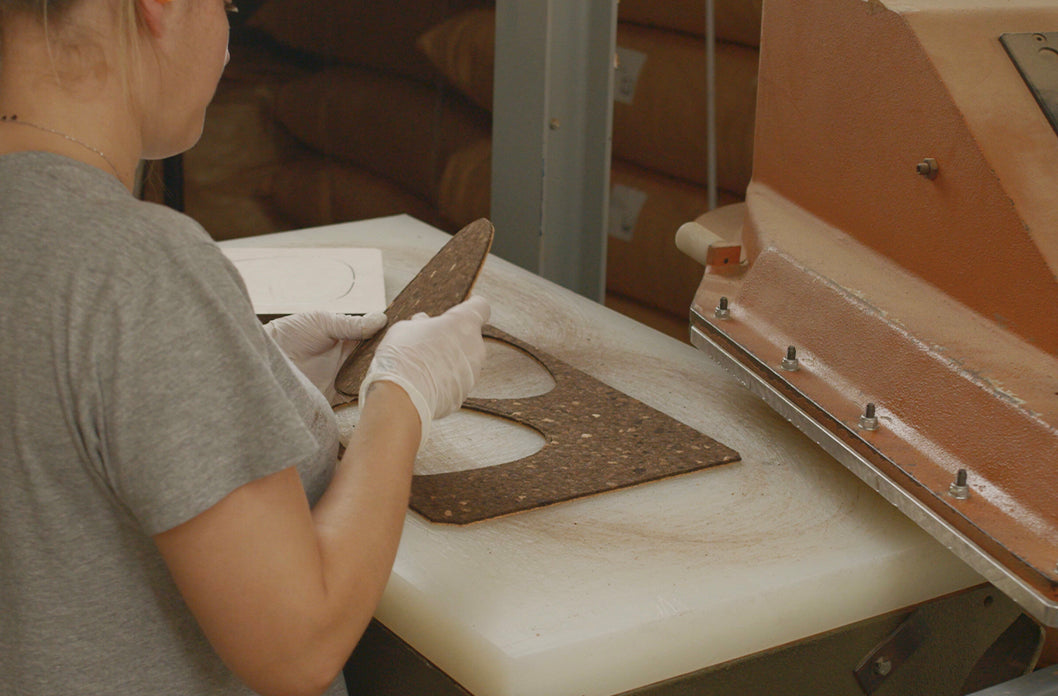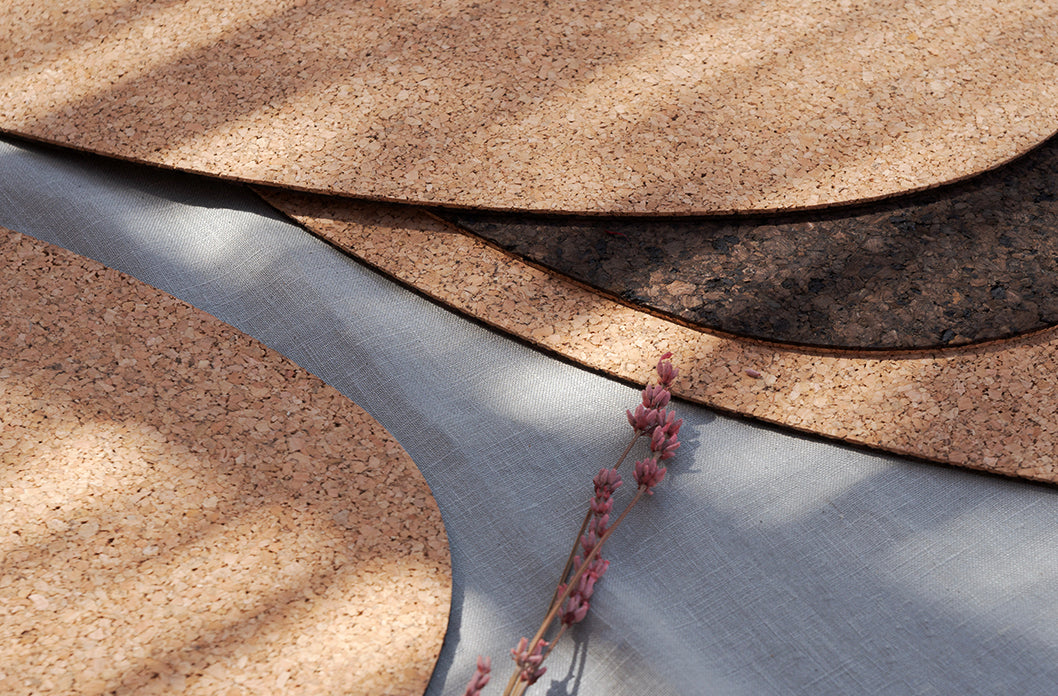 Sustainably
Harvested

in

Alentejo

Just south of Lisbon in Alentejo, where the time runs slower and summers are dry and hot, cork trees are harvested every year by artisans known as the descortiçadores. In order to not damage the tree, the entire process takes refined skill and generations of expertise - something that is passed down through the lineage and a proud part of the local heritage.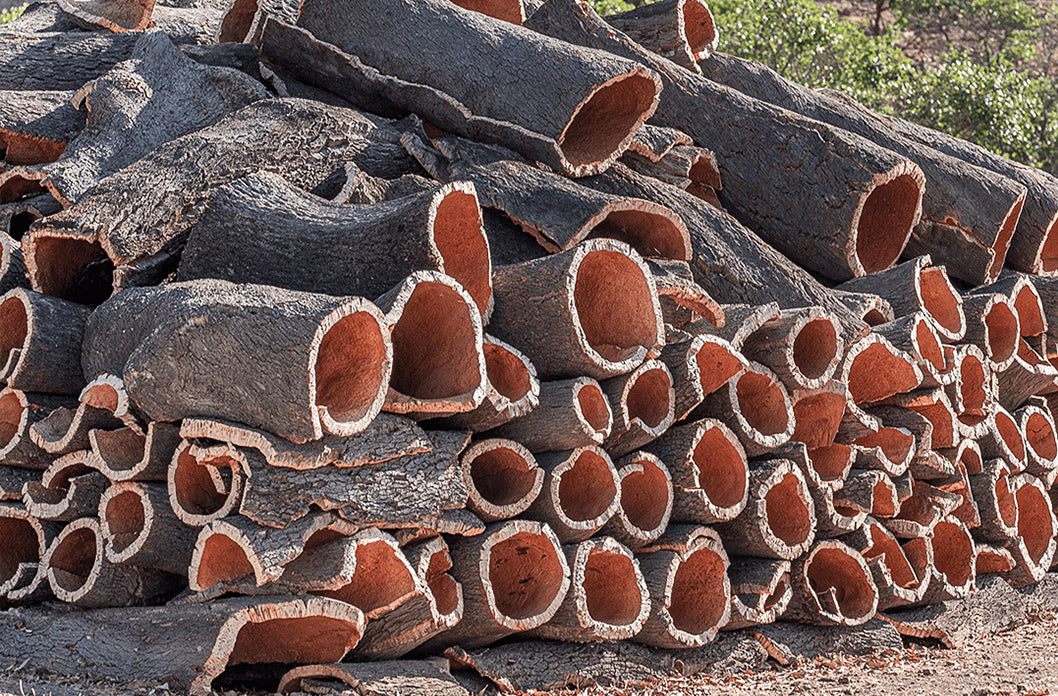 Meet the
Makers
Our cork collection is expertly crafted in a factory owned and operated by a father and his daughter duo. Sarah and her father started their journey together over 15 years ago after decades of experience in the industry. By hiring locally and working only with recycled cork scraps, their passion for the material and their focus on sustainability paves the way for a new generation of cork makers.