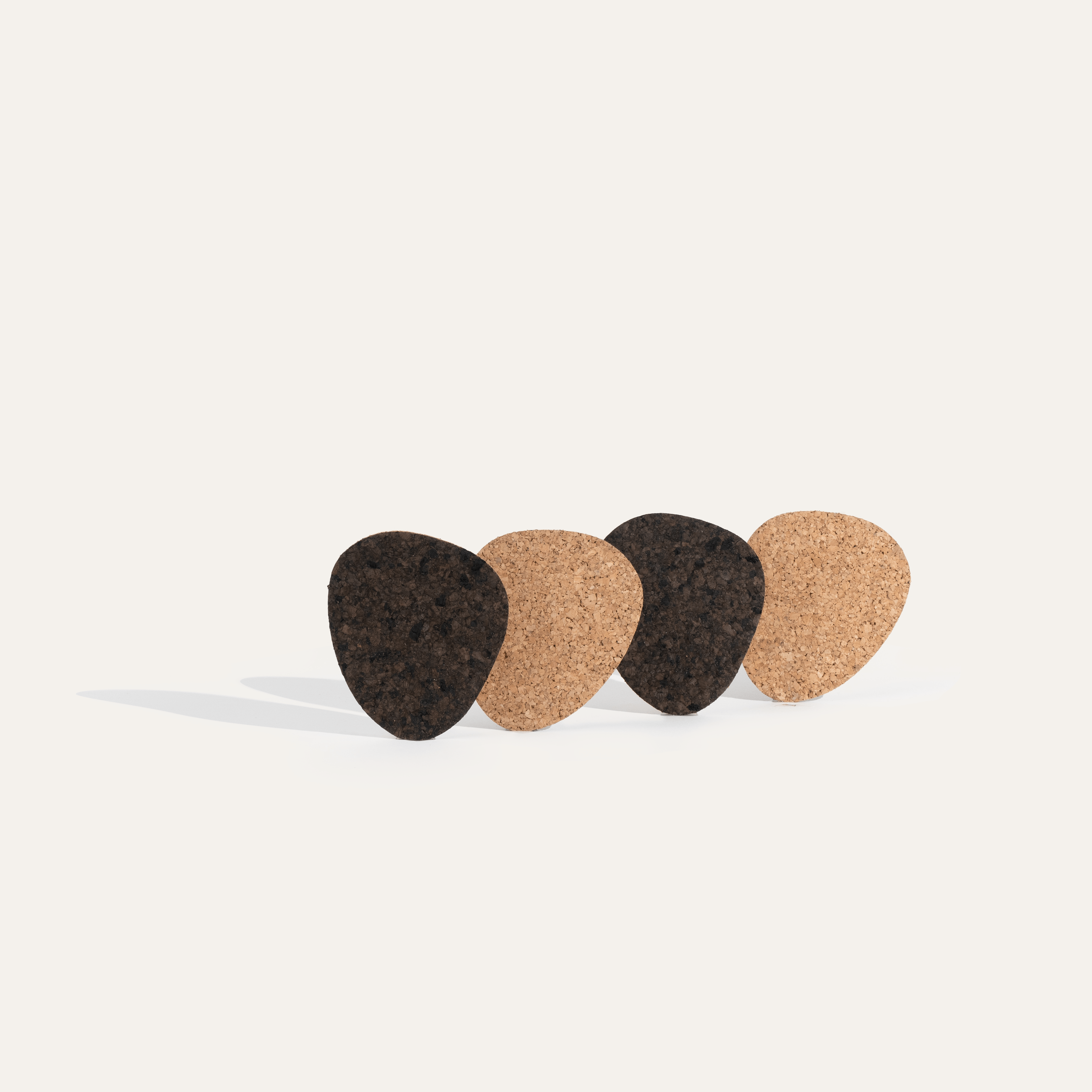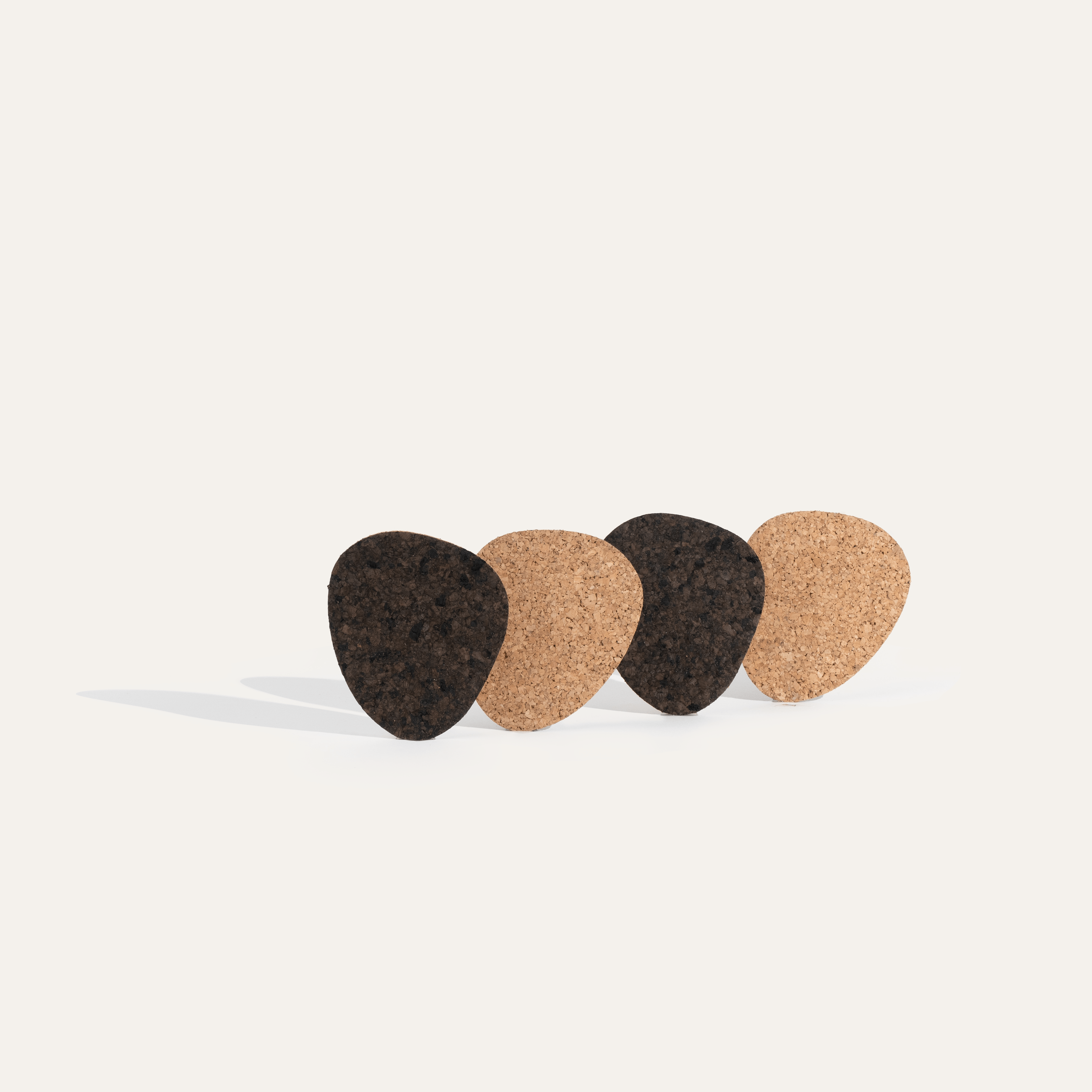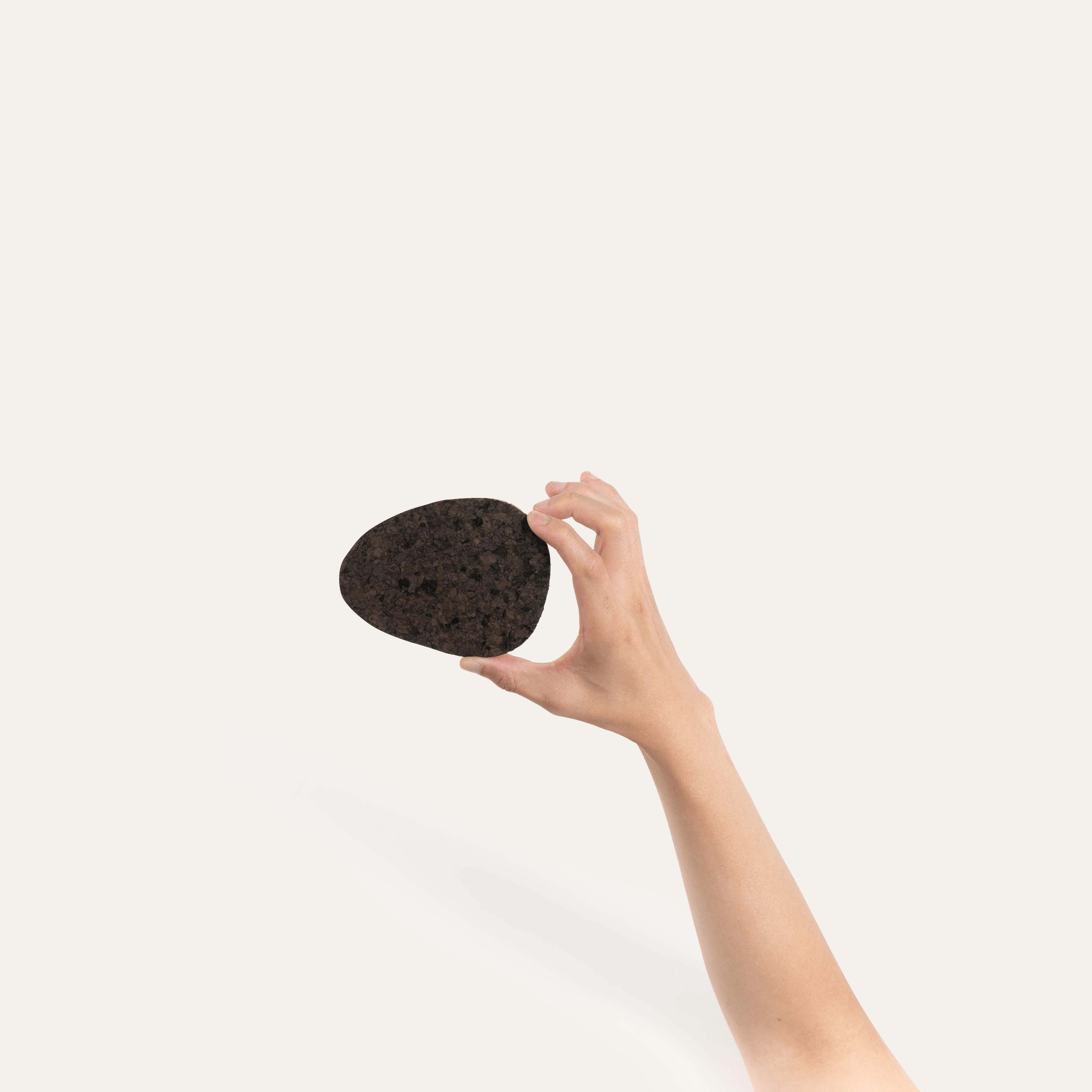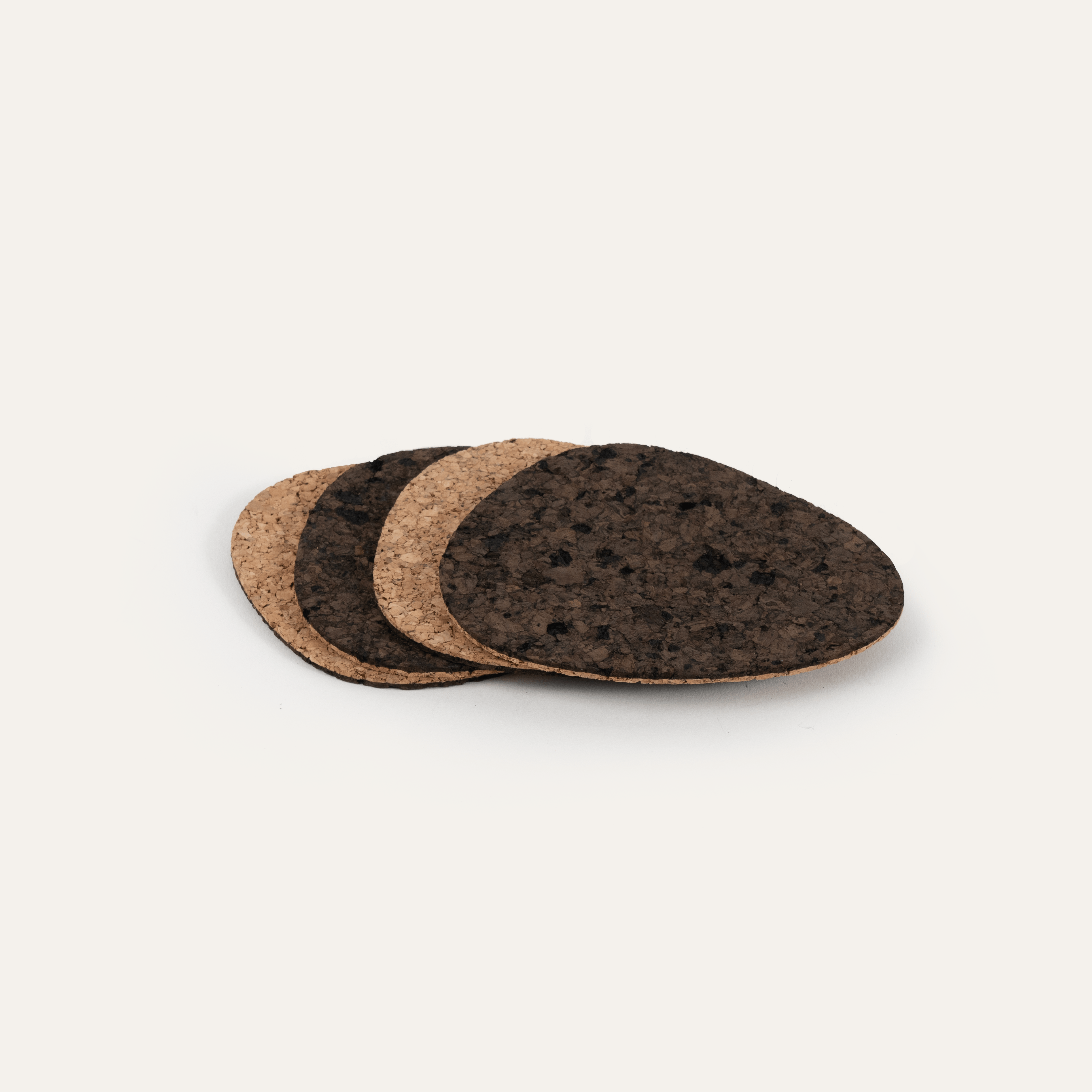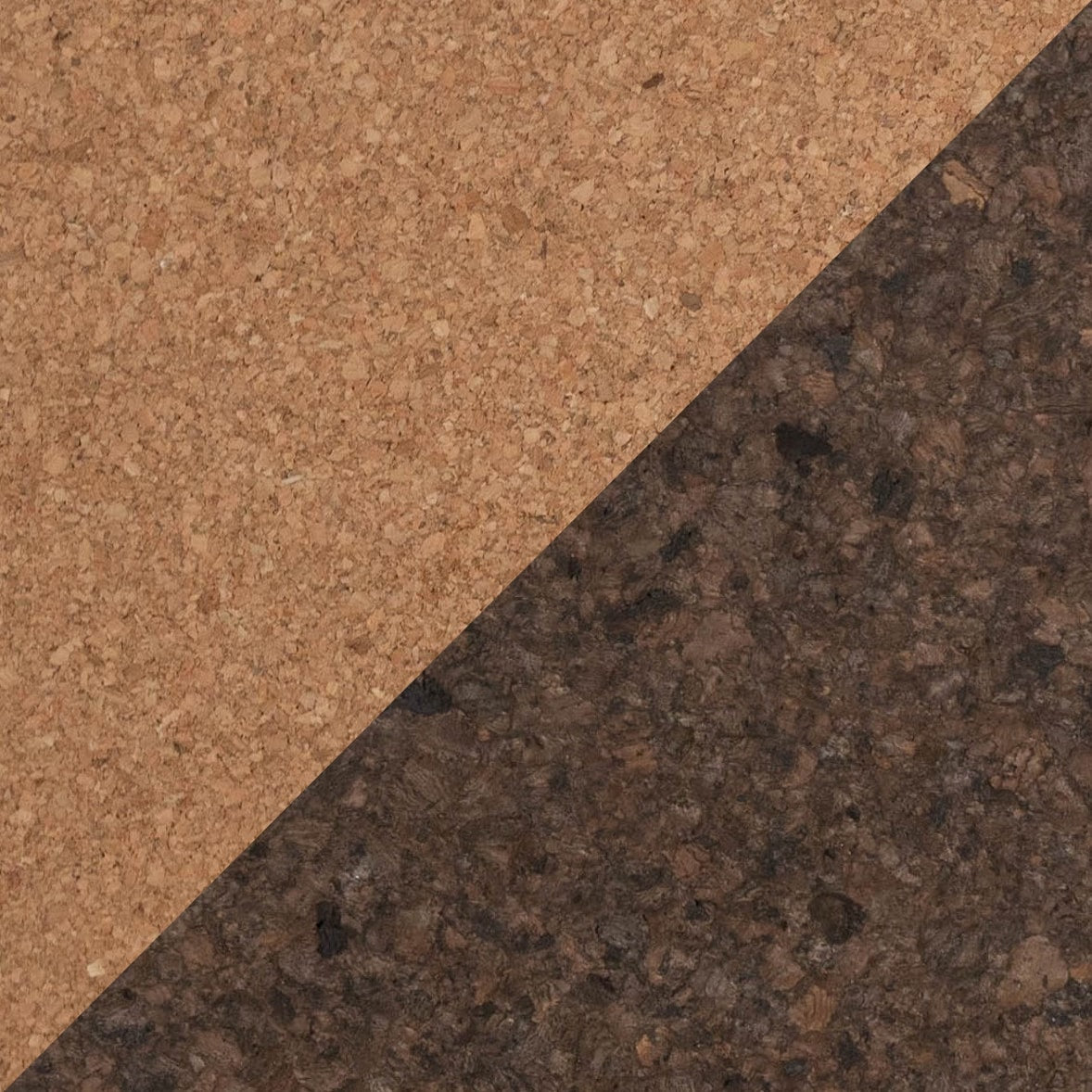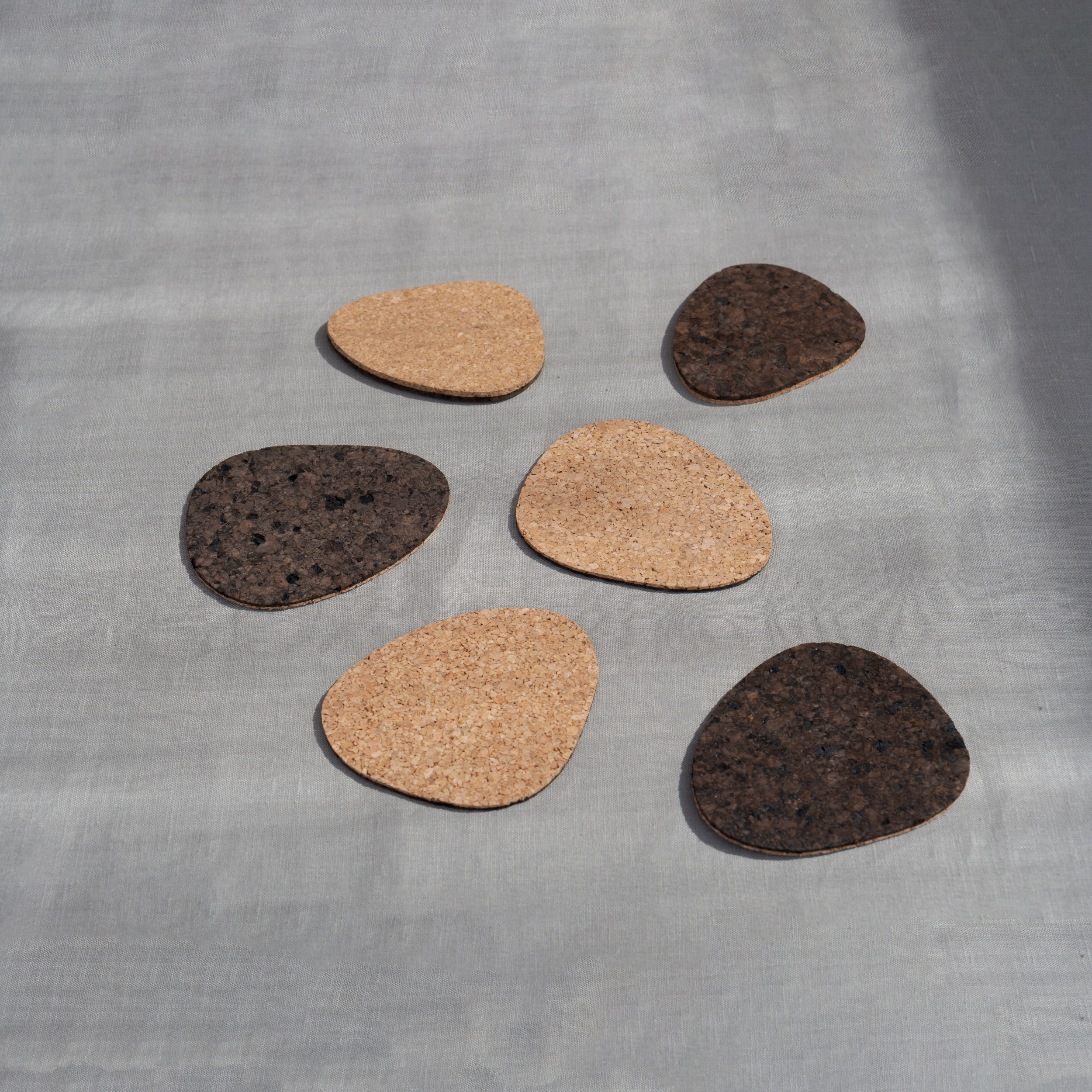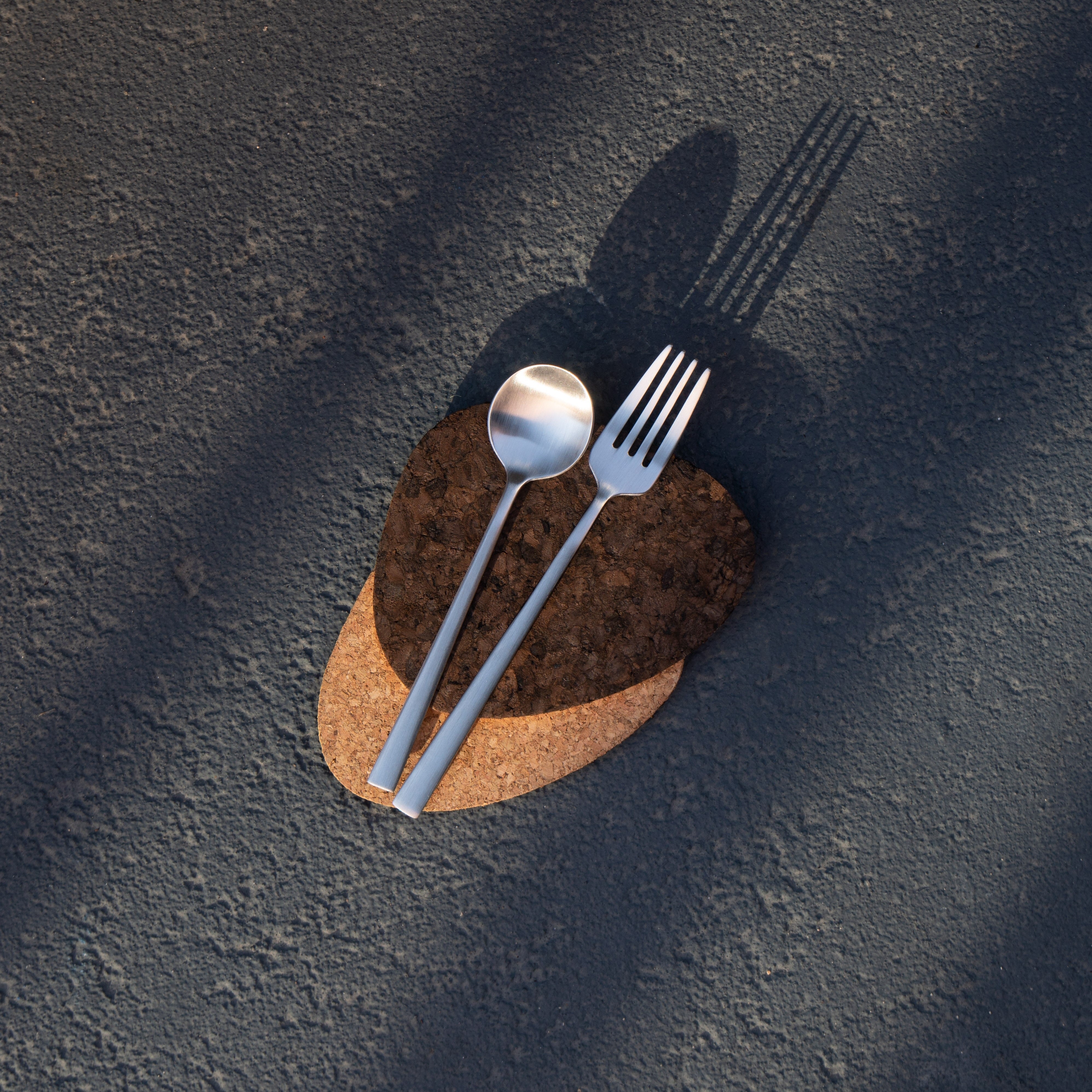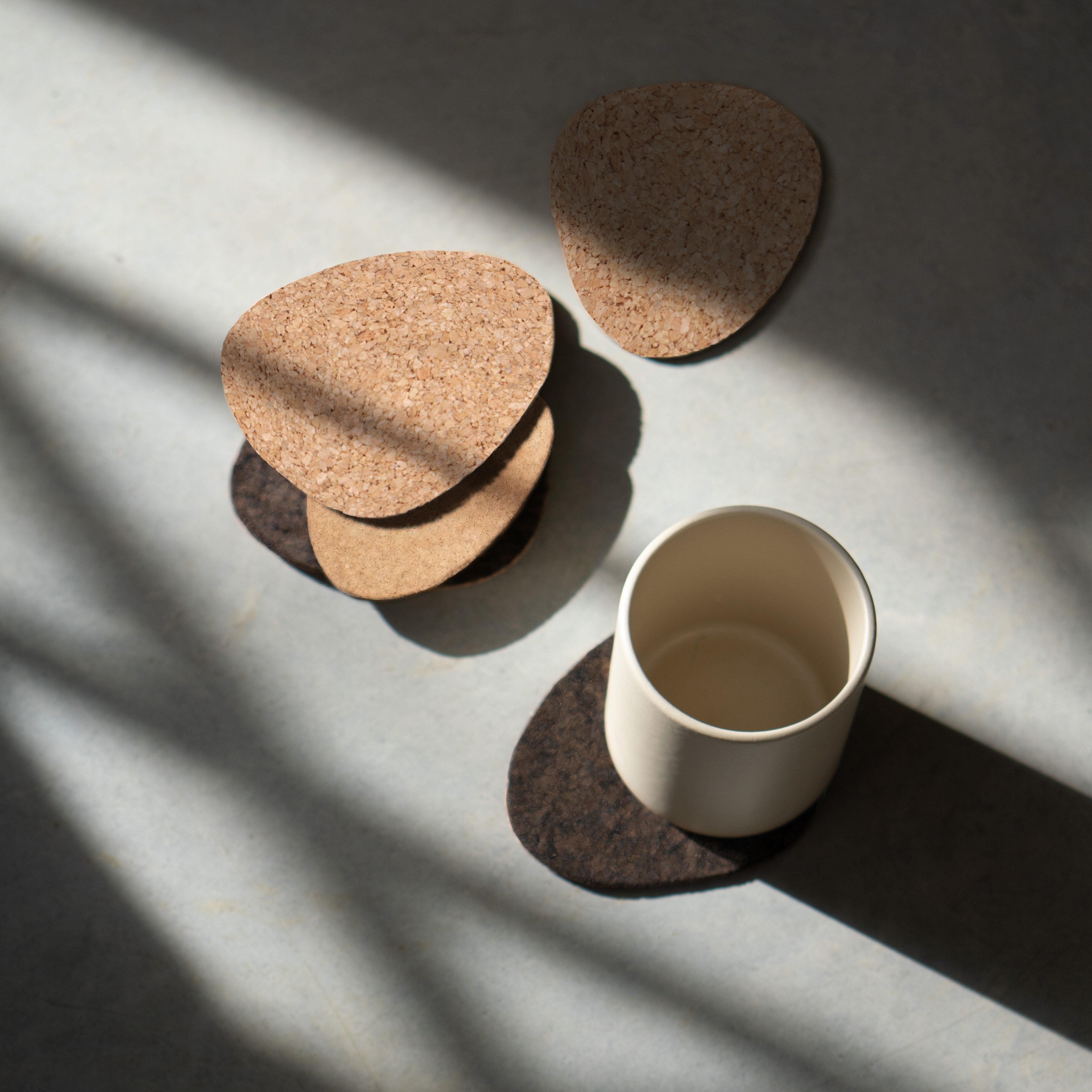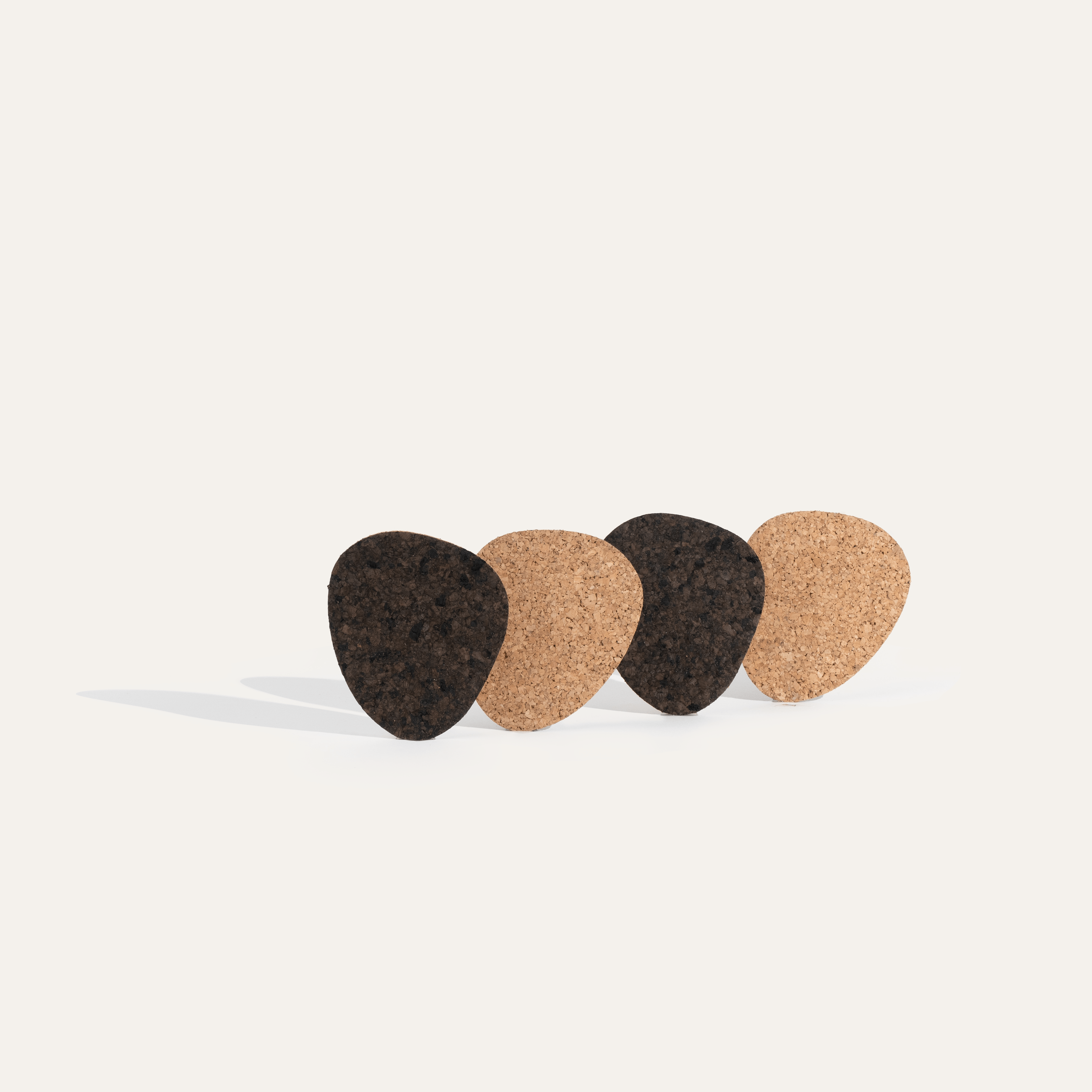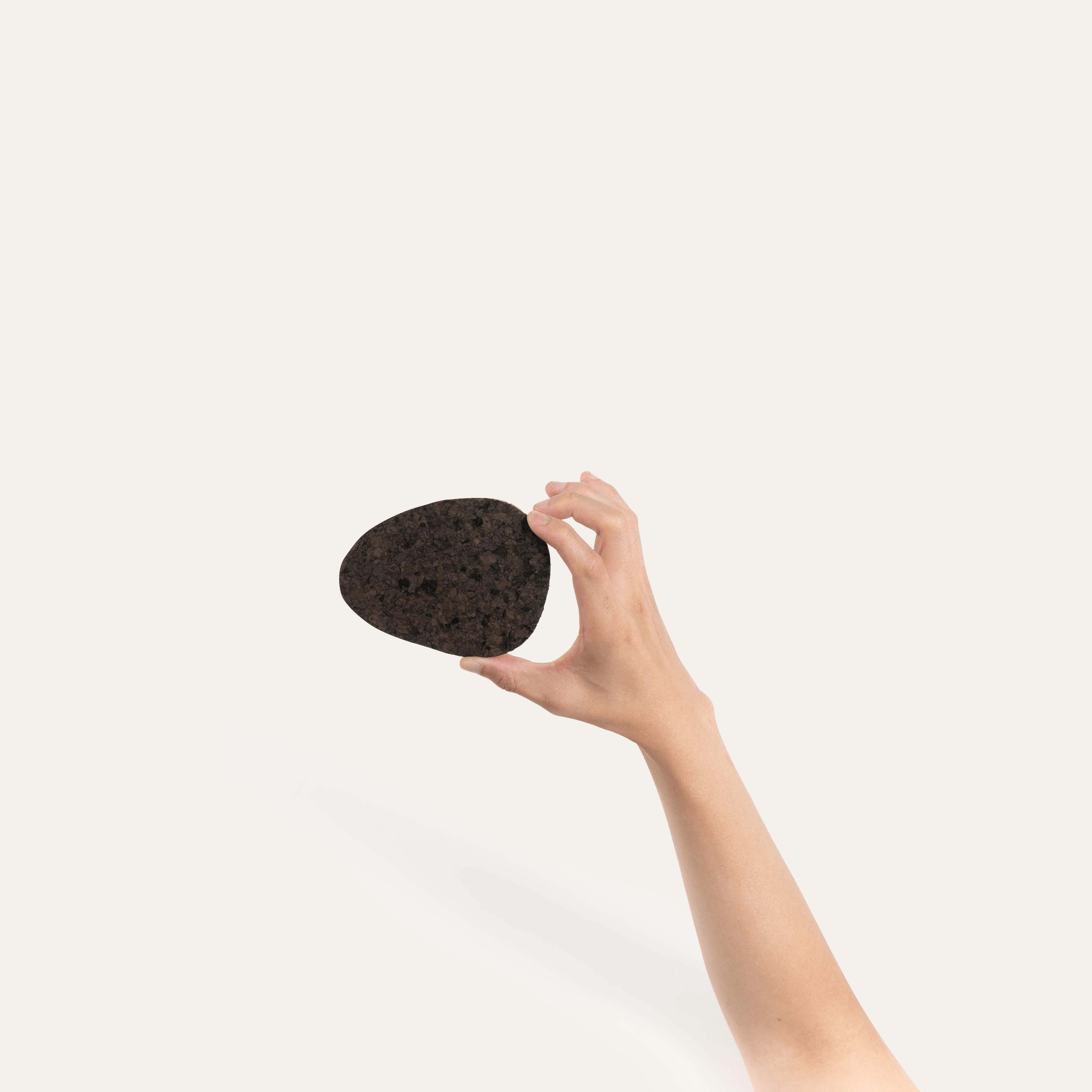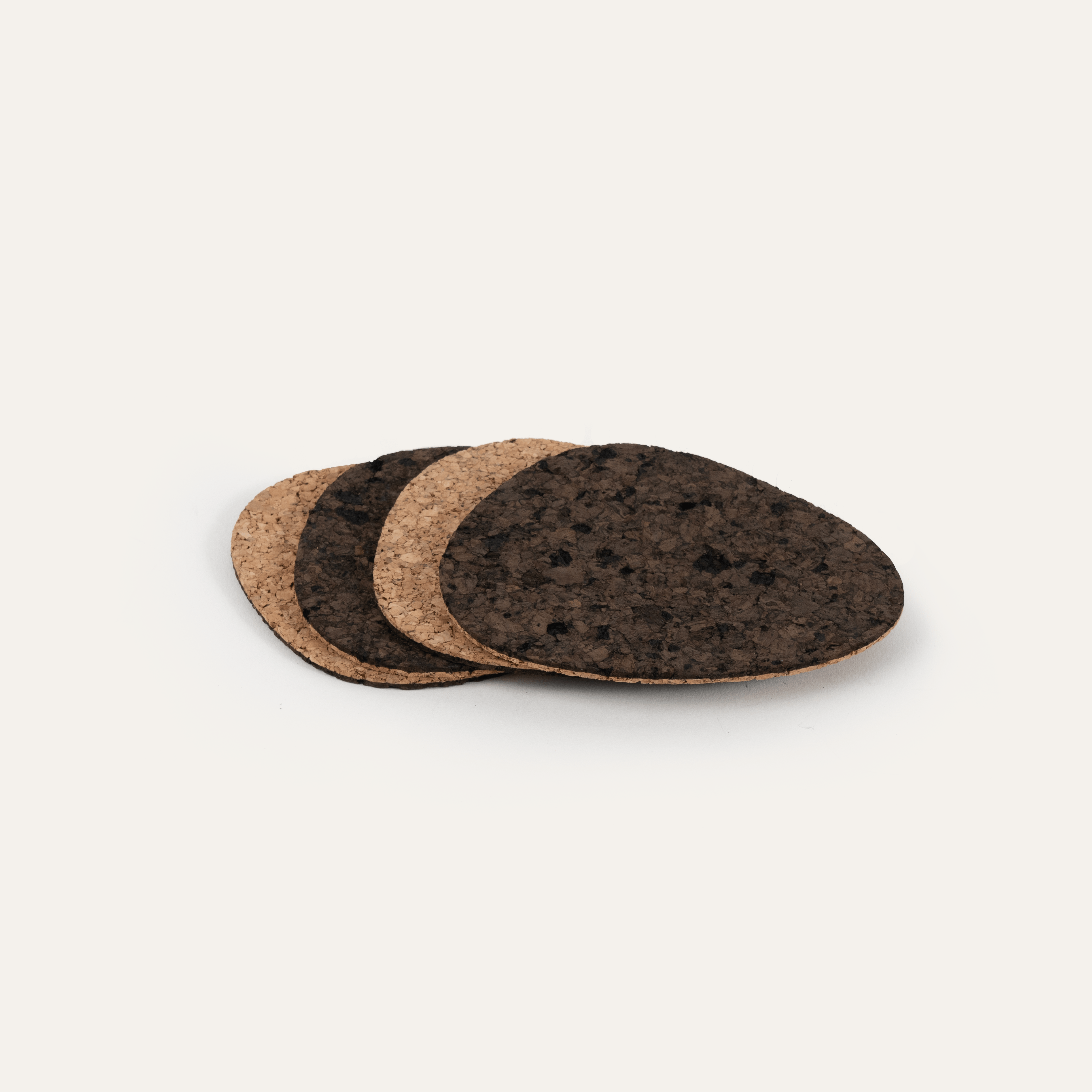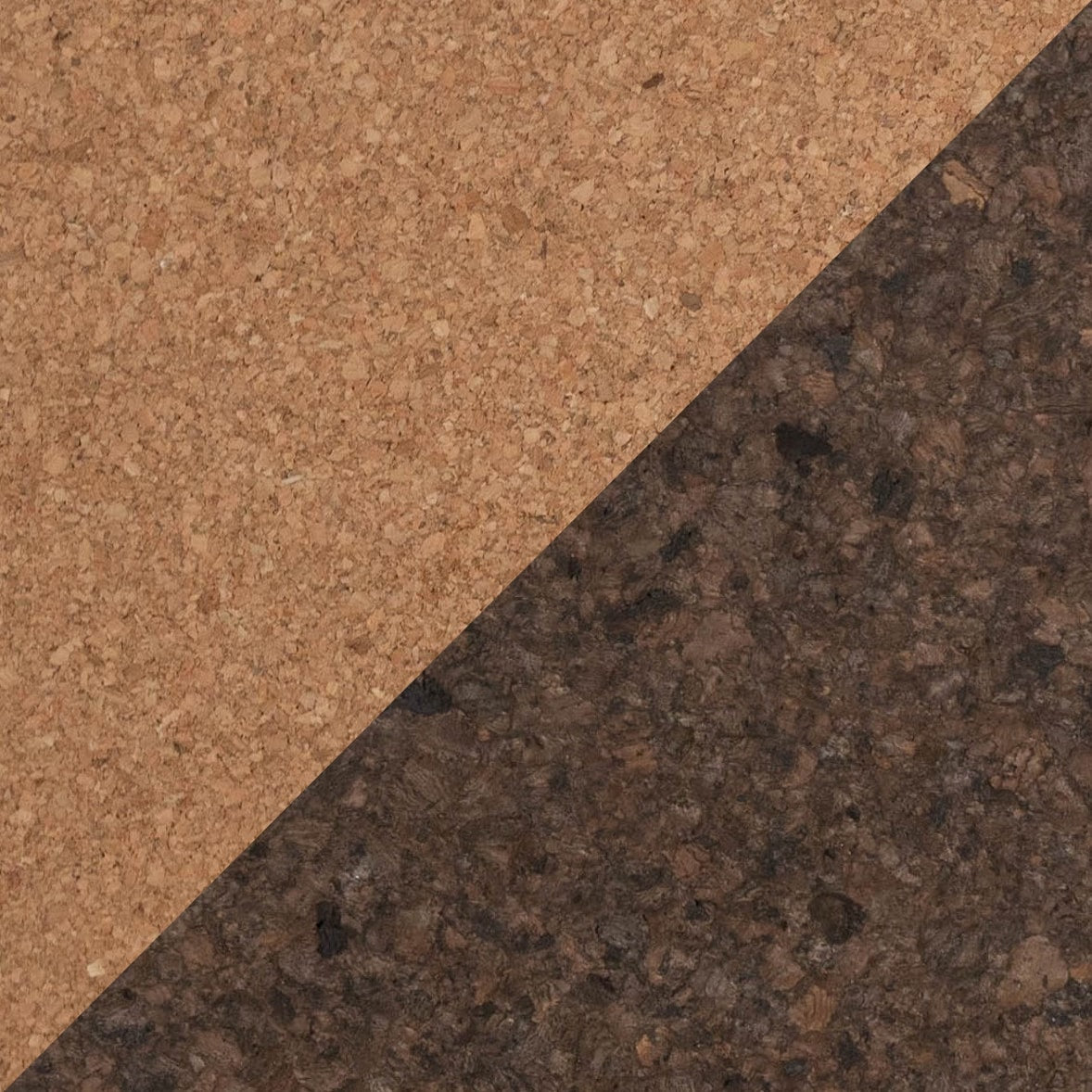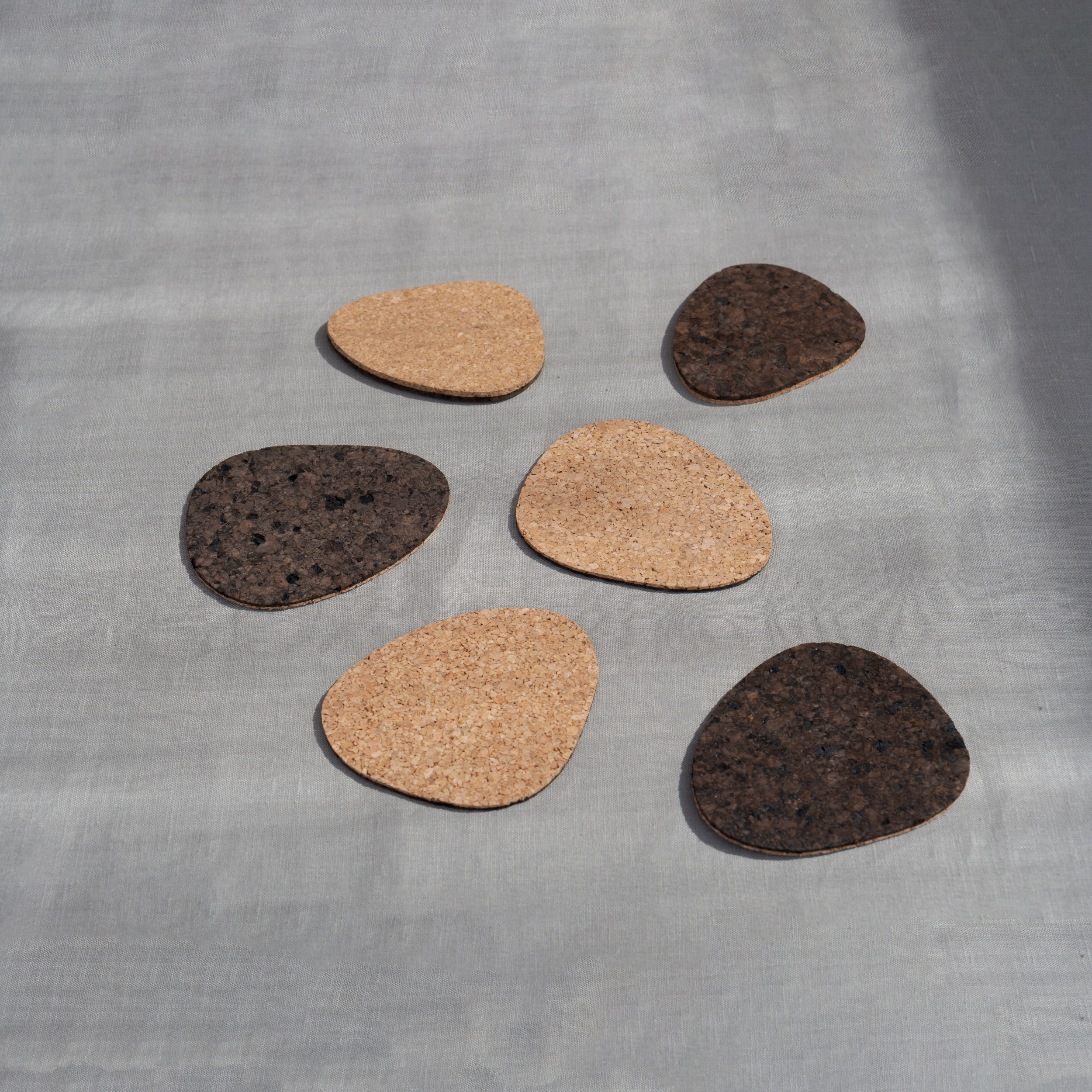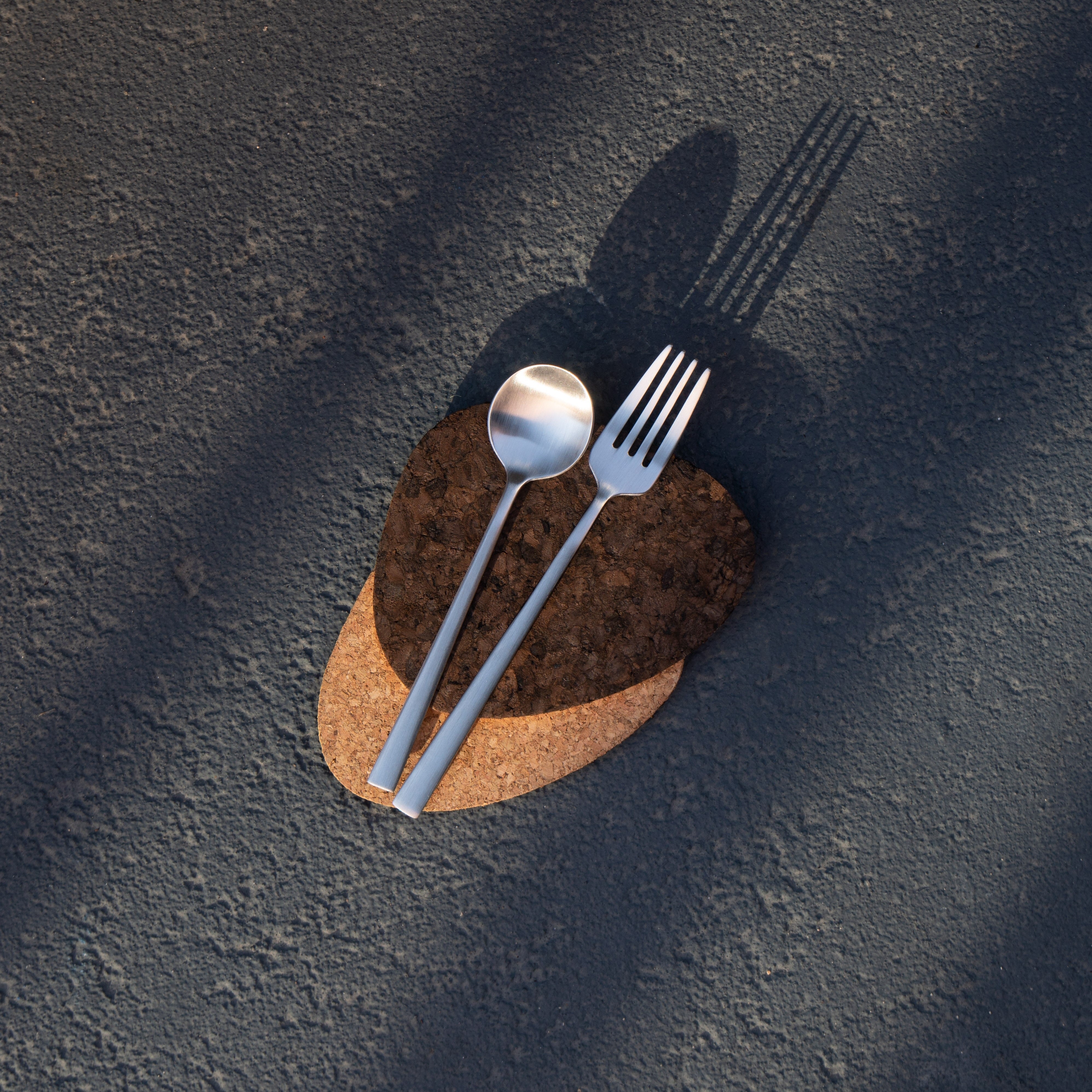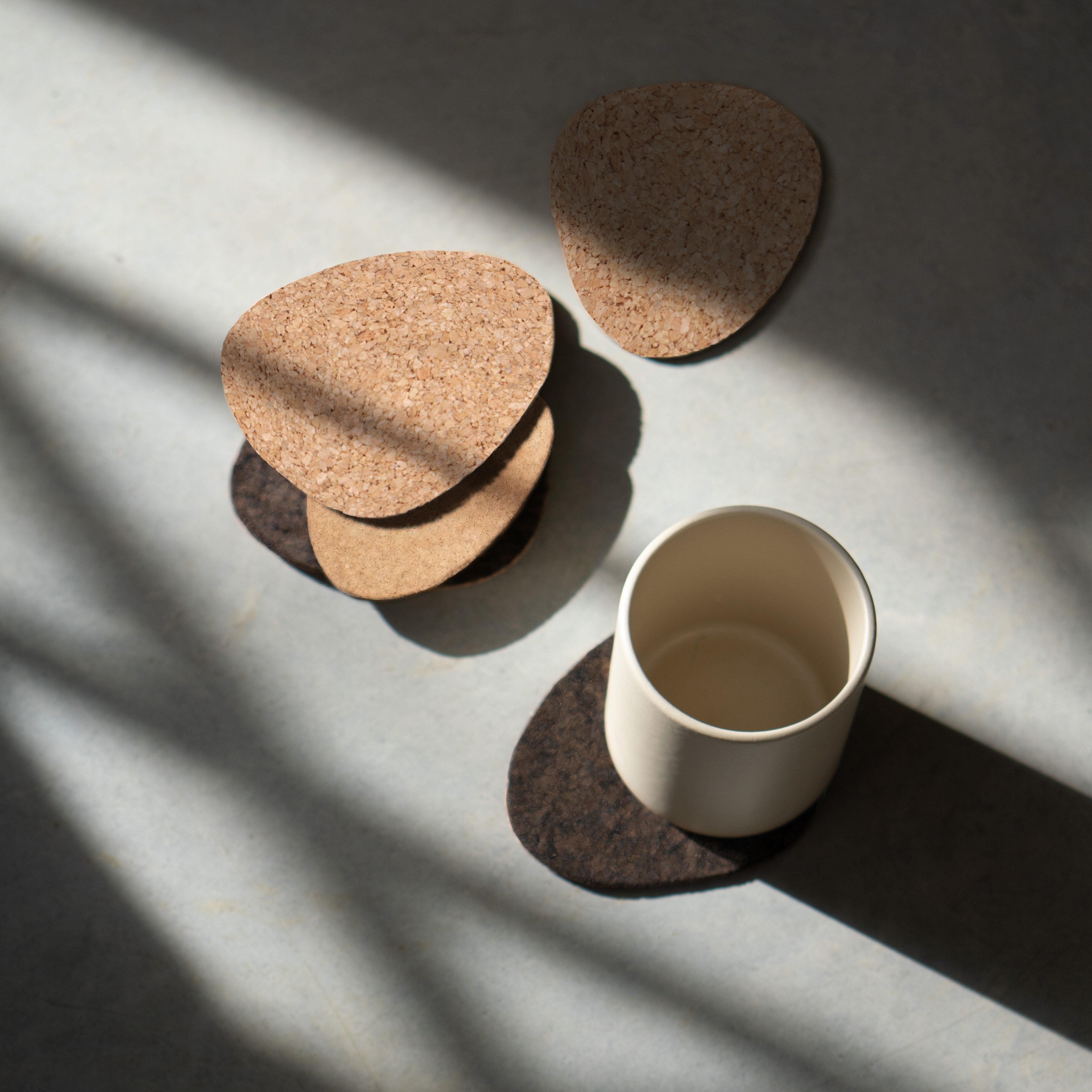 Cork Coasters (4 Piece Set)
Rest your mulled wines or morning coffee on our Portuguese cork coasters. Read More
We designed this line to be reversible to fit any occasion. The natural side is perfect for a quick coffee, and the smoked cork side, a fan favourite, is used to add a hint of luxury when impressing guests with their favourite cocktails. Comes in sets of 4. Read less
Rest your mulled wines or morning coffee on our Portuguese cork coasters. Read More
We designed this line to be reversible to fit any occasion. The natural side is perfect for a quick coffee, and the smoked cork side, a fan favourite, is used to add a hint of luxury when impressing guests with their favourite cocktails. Comes in sets of 4. Read less
10€ Shipping. Delivery in

2-5 business days
• Locally harvested in Alentejo, Portugal
• Crafted from leftover cork scraps from wine stoppers
• Anti-bacterial, water resistant & thermal insulating
• Double layered for improved durability
• Dark cork coloured through a natural smoking process
• Contains 4 x trivets

• W x H x L of the Coasters (cm): 11 x 2.5 x 12.5
✈ Delivery in 3-5 business days.
• Standard shipping: €10 EUR (Free on orders above €229 EUR)
• 30 day return & exchange window
• Defects are replaced free of charge
• VAT & duty free delivery except in Switzerland, Norway, Canada
• 1 tree planted every €50 spent.
• 100% recyclable packaging.
• Locally sourced & recycled cork.

Complete the set
Environmentally Friendly
Our cork collection is sustainably harvested by experienced farmers in Portugal and crafted from leftover cork scraps.
Antibacterial & Water Resistant
Cork is naturally anti-bacterial and water resistant, making it both sanitary and easy to clean.
Plant a Tree Every €50 Spent
We donate a portion of our sales to reforestation. Learn more about our sustainability promise.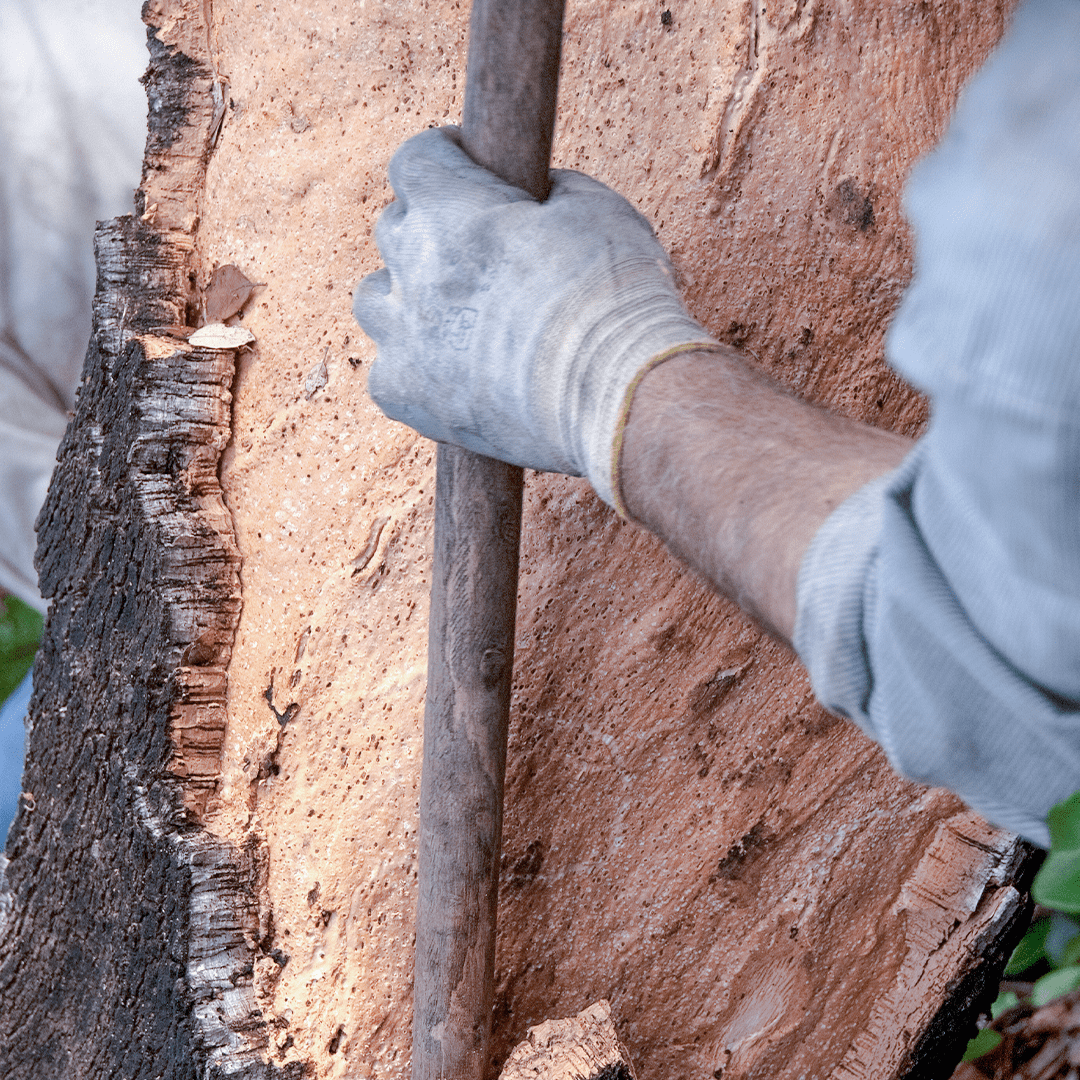 Sustainably Crafted
Our cork is sustainably harvested in Alentejo, Portugal by experienced farmers and made from the leftover cork wine stopper scraps. The harvest is done entirely manually by experts (the descortiçadores) to prevent damage to the tree. Each tree lives for over 300 years, can only be first harvested after 25 years, and re-harvested once every 9 years. The first materials from each harvest is shipped out to create wine stoppers. At our family owned production partner in Northern Portugal, the remaining scraps are given a new life and made into our versatile cork collection.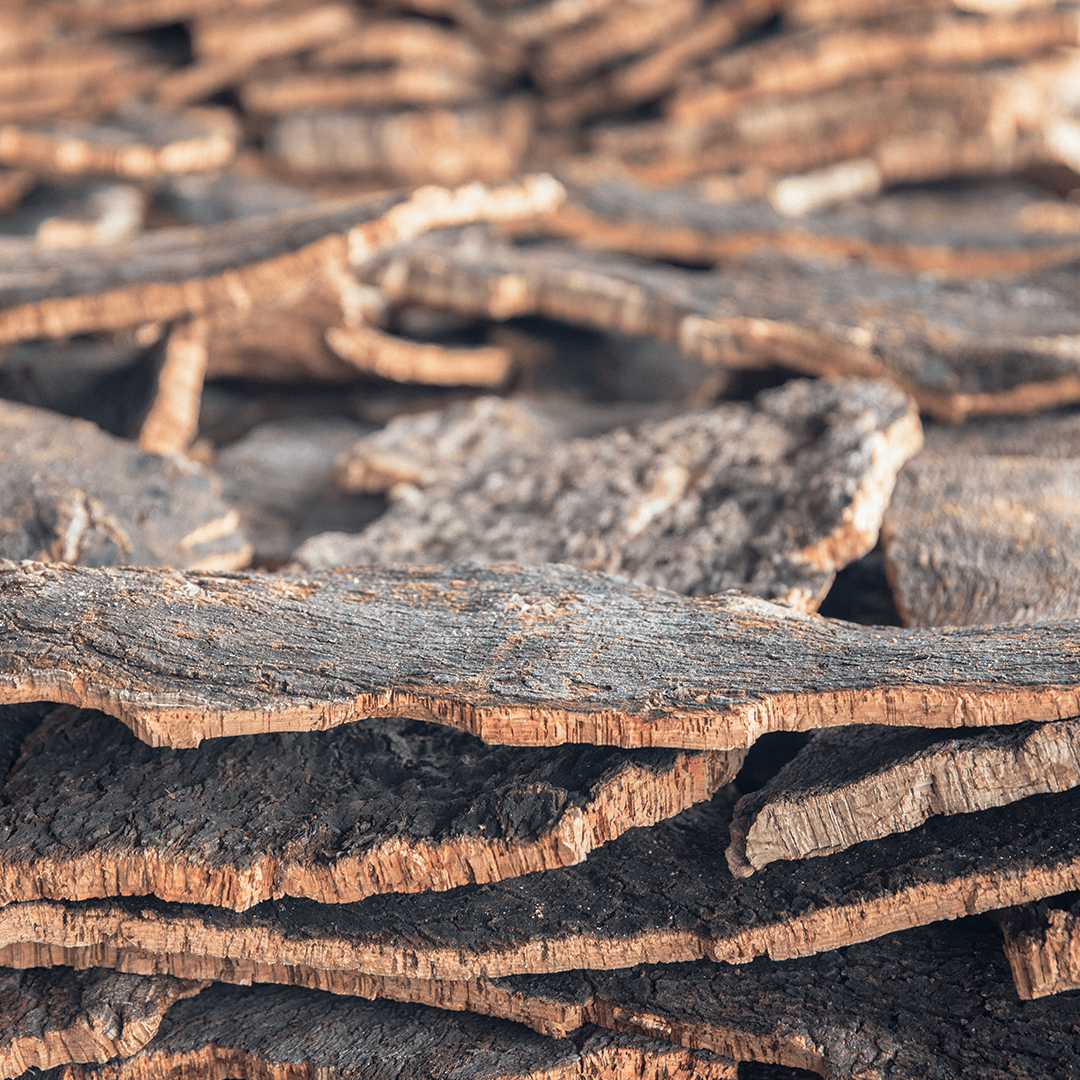 Why Cork?
Cork is not only environmentally friendly , but also naturally anti-bacterial and water resistant. This makes it the perfect material to be used on your dining table, protecting the surface from heat and messy eaters. It's easy to clean, food safe, and very durable. We've double layered the material to improve the durability even further so you can rest assured that your favorite table stays safe and sound.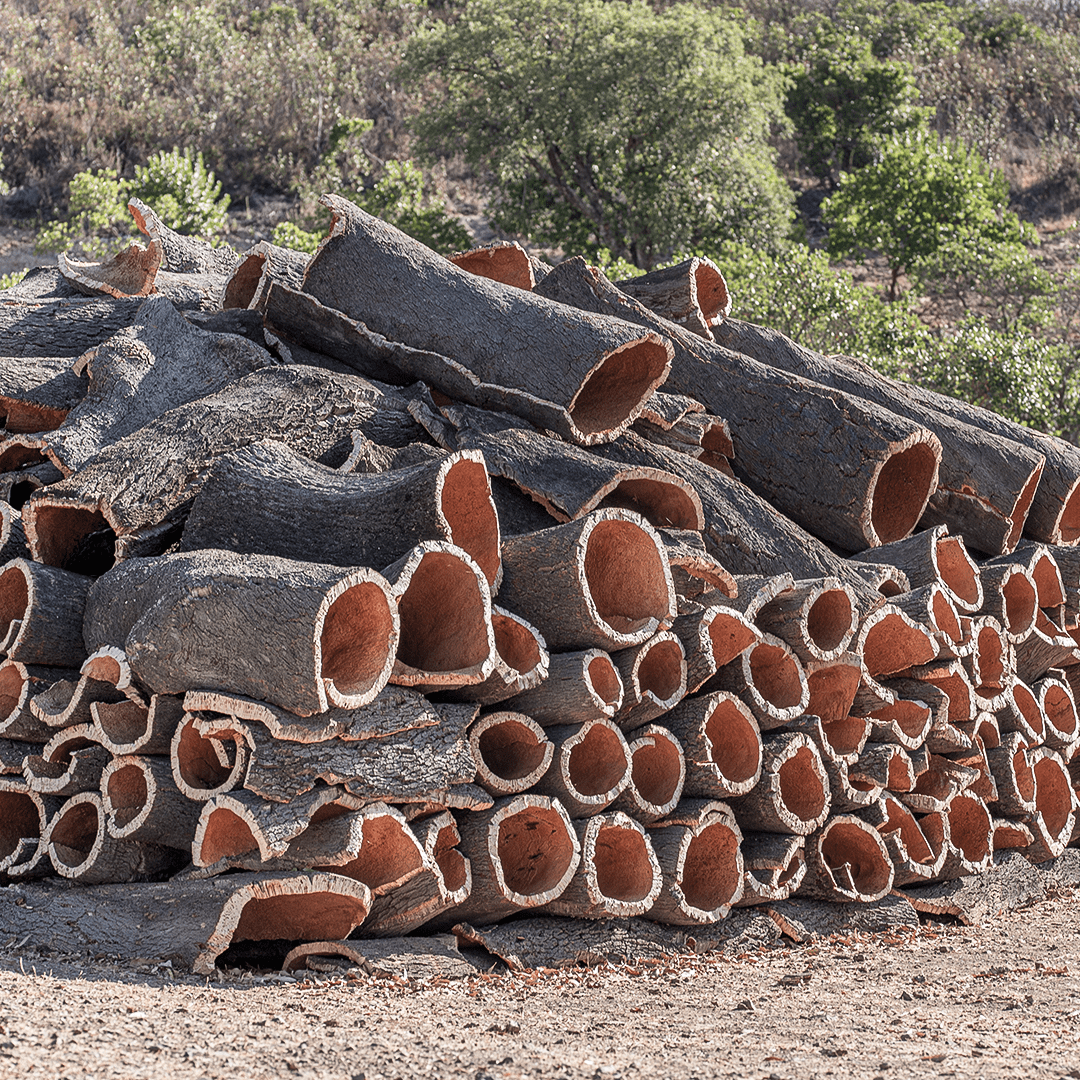 Limited Releases
In order to combat unnecessary waste, we limit our pieces to be produced in smaller batches. This allows us to reduce our environmental footprint and to give more care and love to each item. Your favourite pieces may out of stock or only available for pre-order for an extended period of time, but just know that your patience is contributing to a greener planet.
---